moreira salles institute, 2017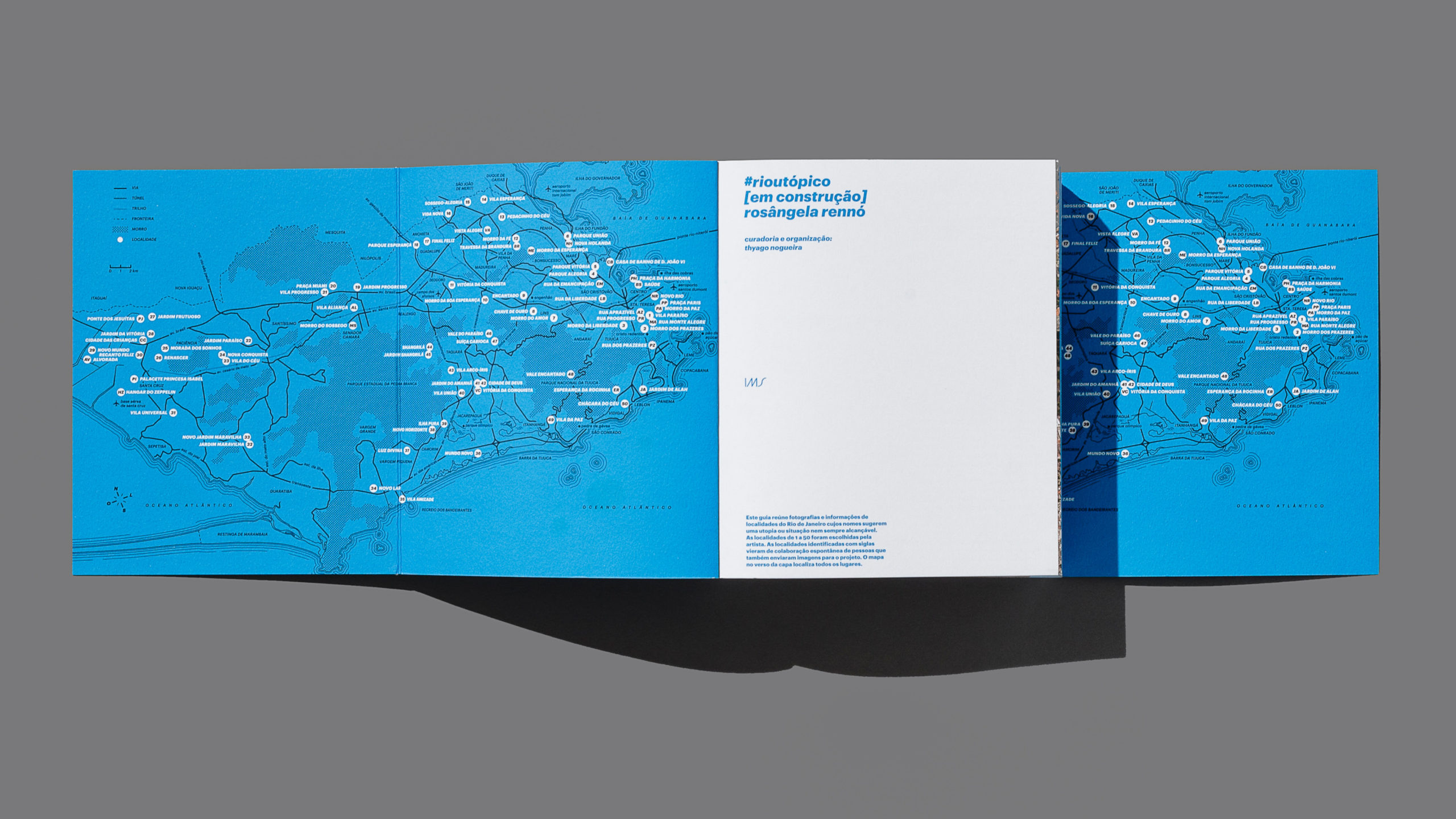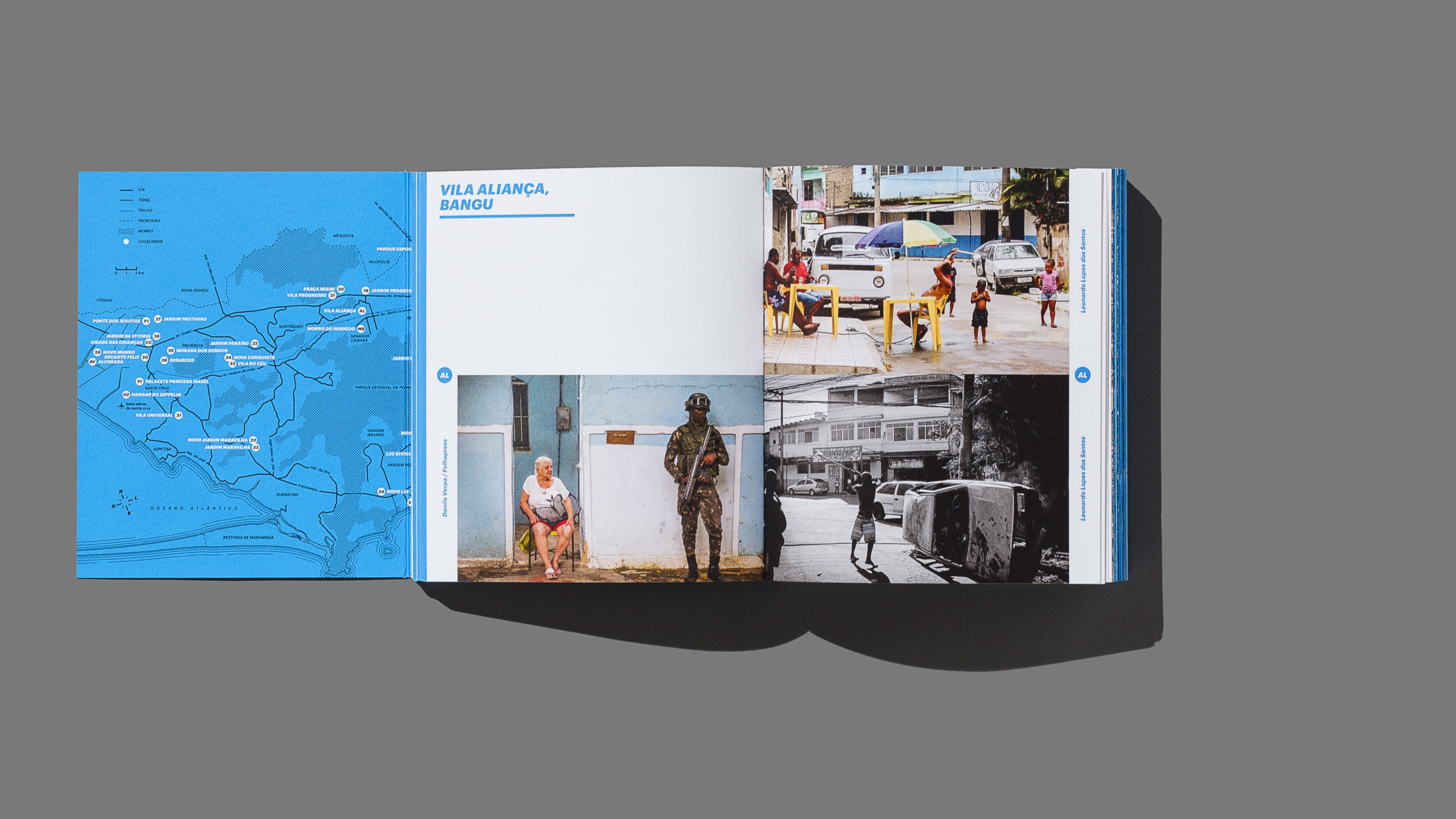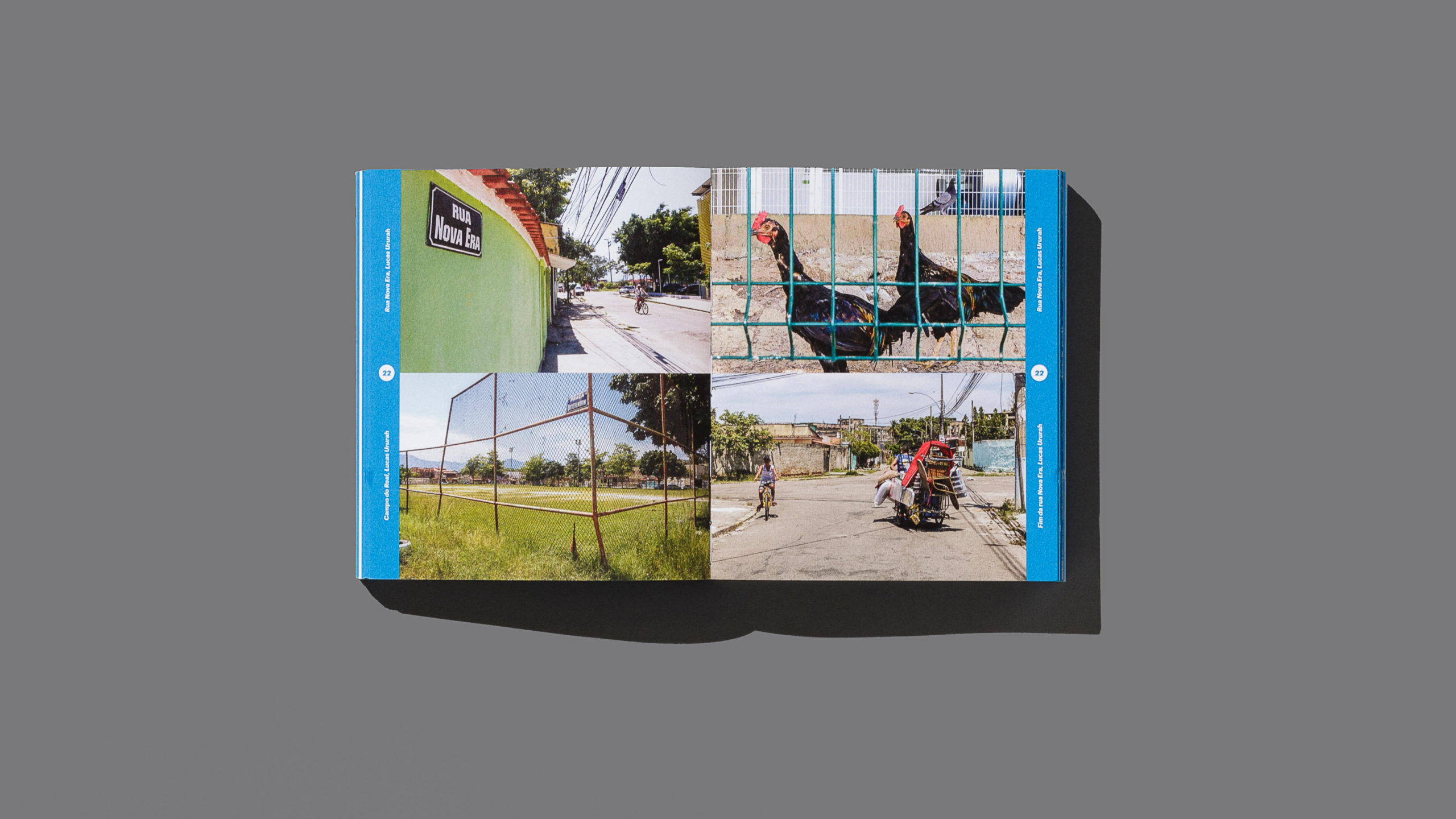 when invited to develop an unprecedented project in dialogue with the institute's photographic collection, the artist rosângela rennó decided to look at the landscapes that are not depicted in the postcards of rio de janeiro — instead of the commonly displayed city centre and south zone, although these regions correspond to only 10% of the municipality's territory.
with such a shift in mind, the artist proposed a collaborative project with young people from fifty communities on the outskirts of the city who photographed and researched their localities, whose names evoke some kind of utopia in contrast to reality.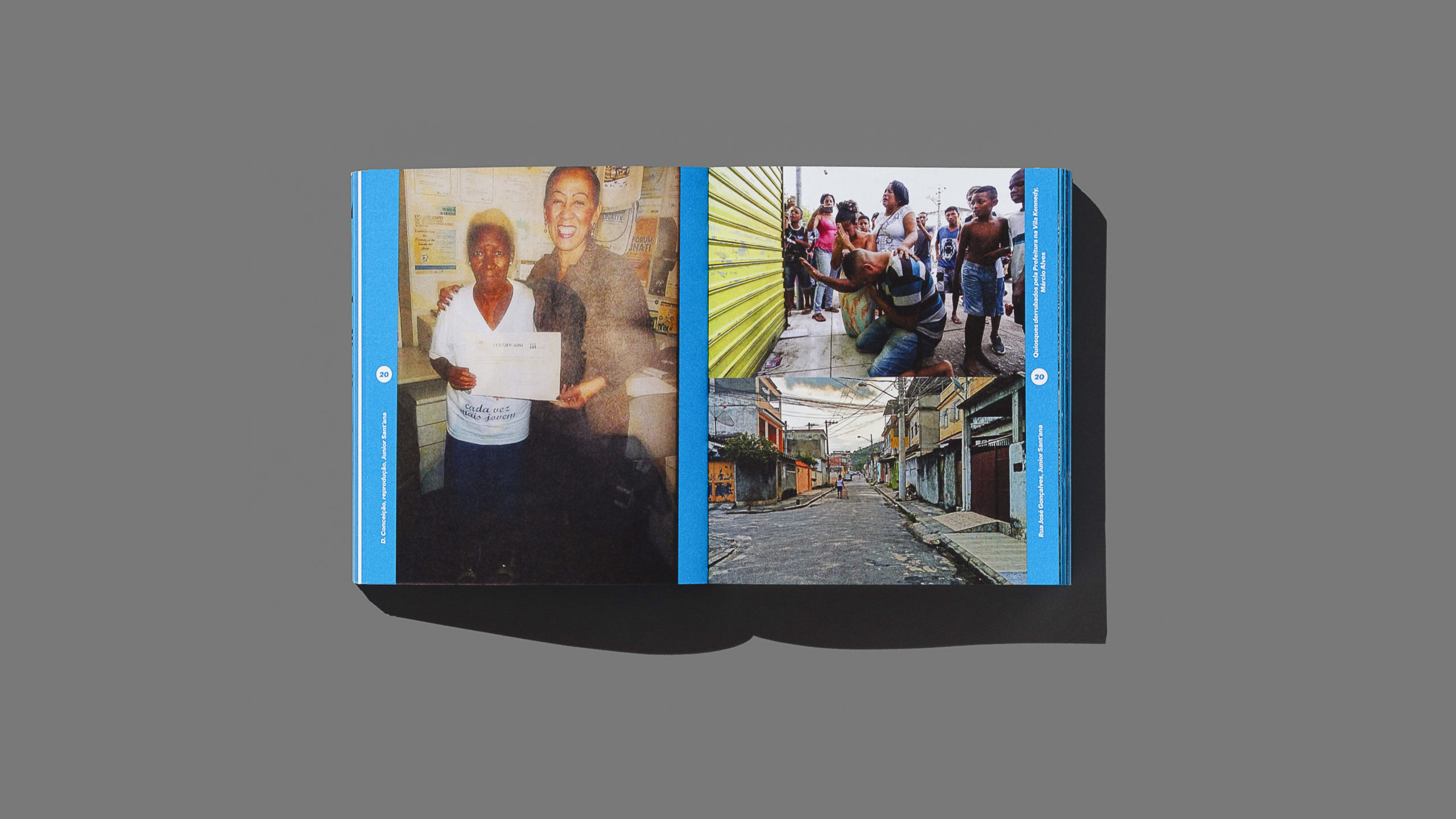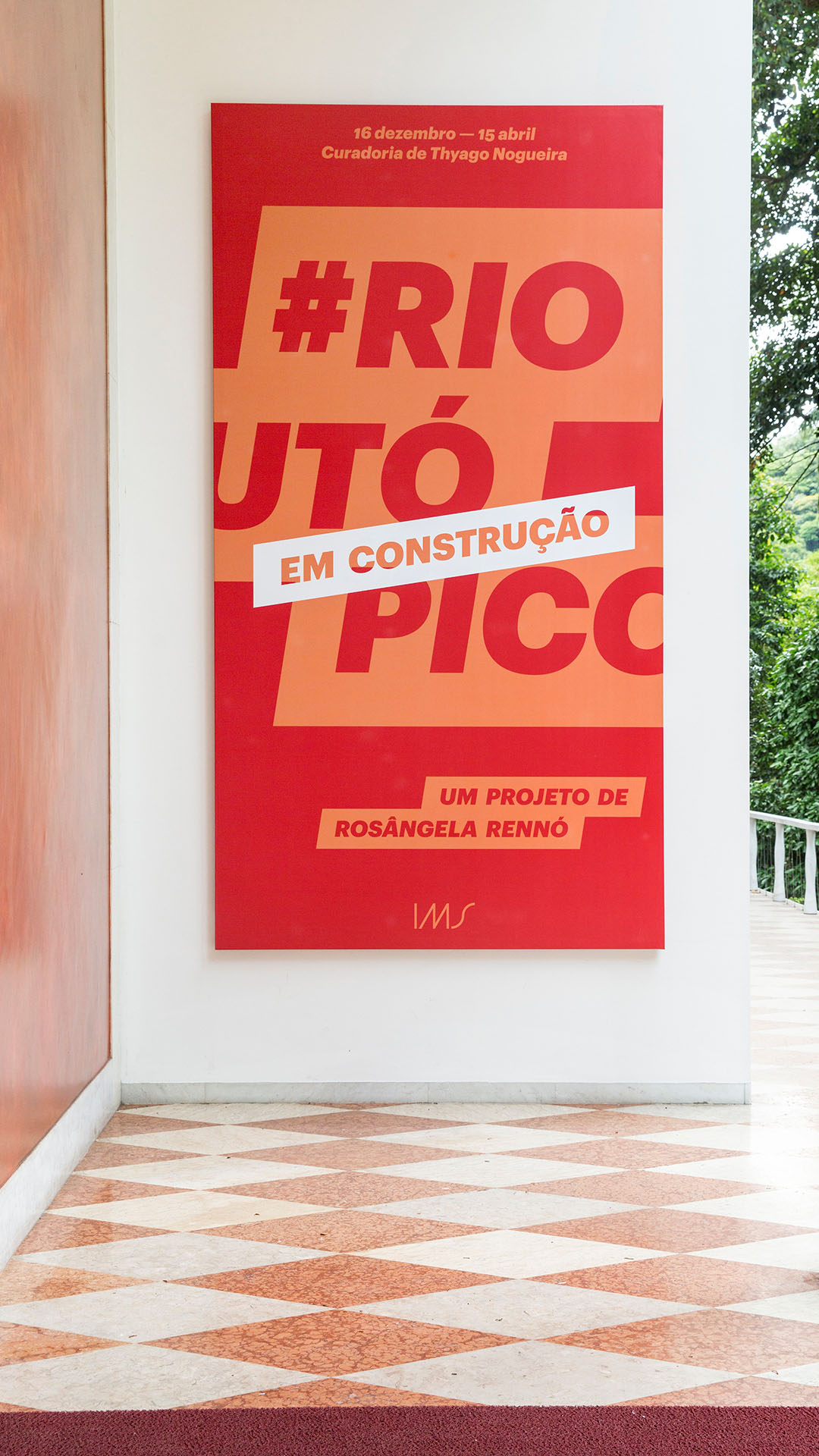 in addition to the setting of the exhibition, which took place at the ims headquarters, in the gávea neighbourhood, we created the visual identity and graphic design of the guide book: 480 pages that bring together the photographs, maps, aerial photos, history and data of the locations that made up the project. the pop visuality, using heavy italic typography in addition to fluorescent colors, was important to attract attention on social networks and motivate the public to participate in the open call to collect more photos for this collaborative archive of rio de janeiro's expanded landscape.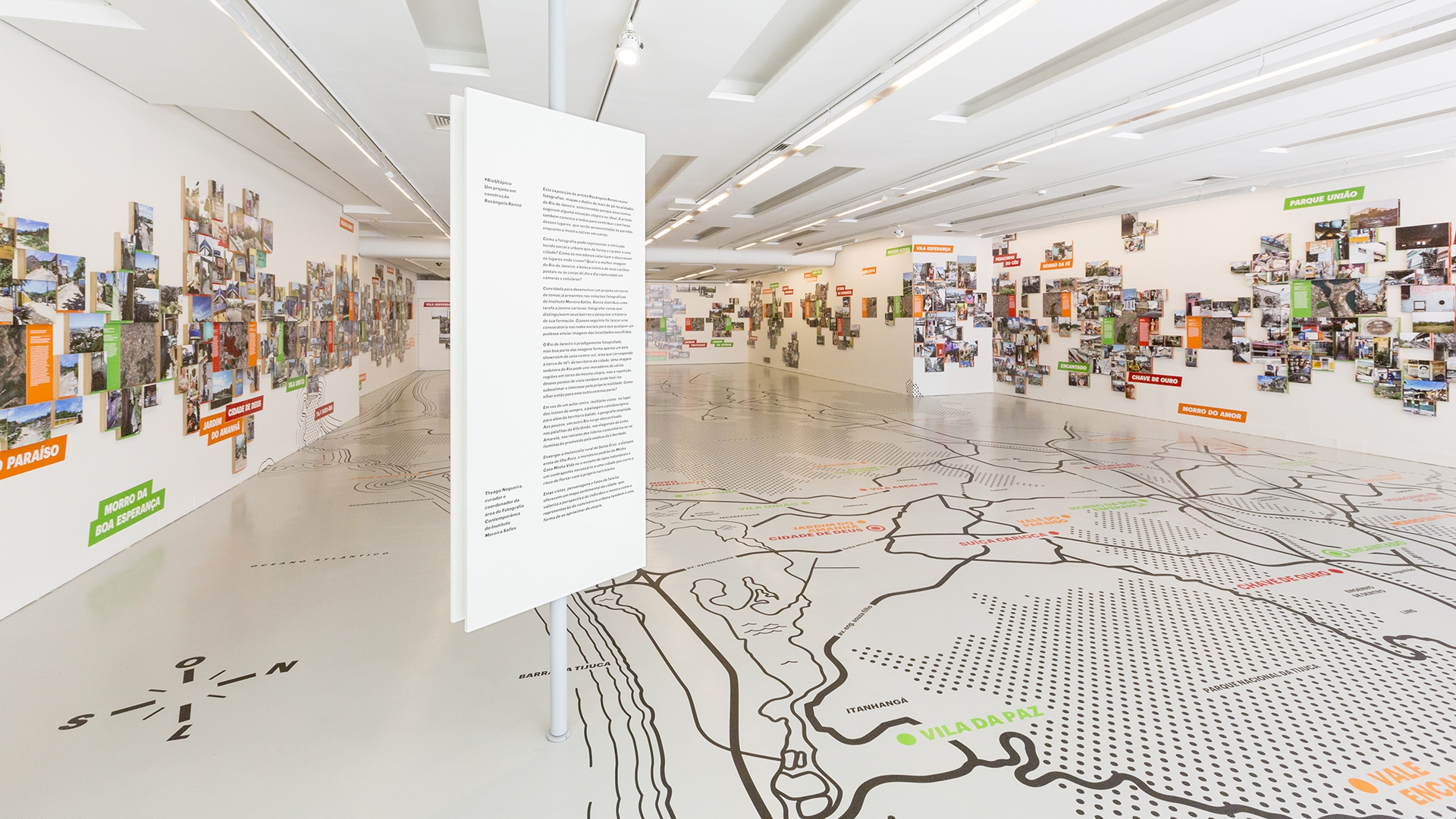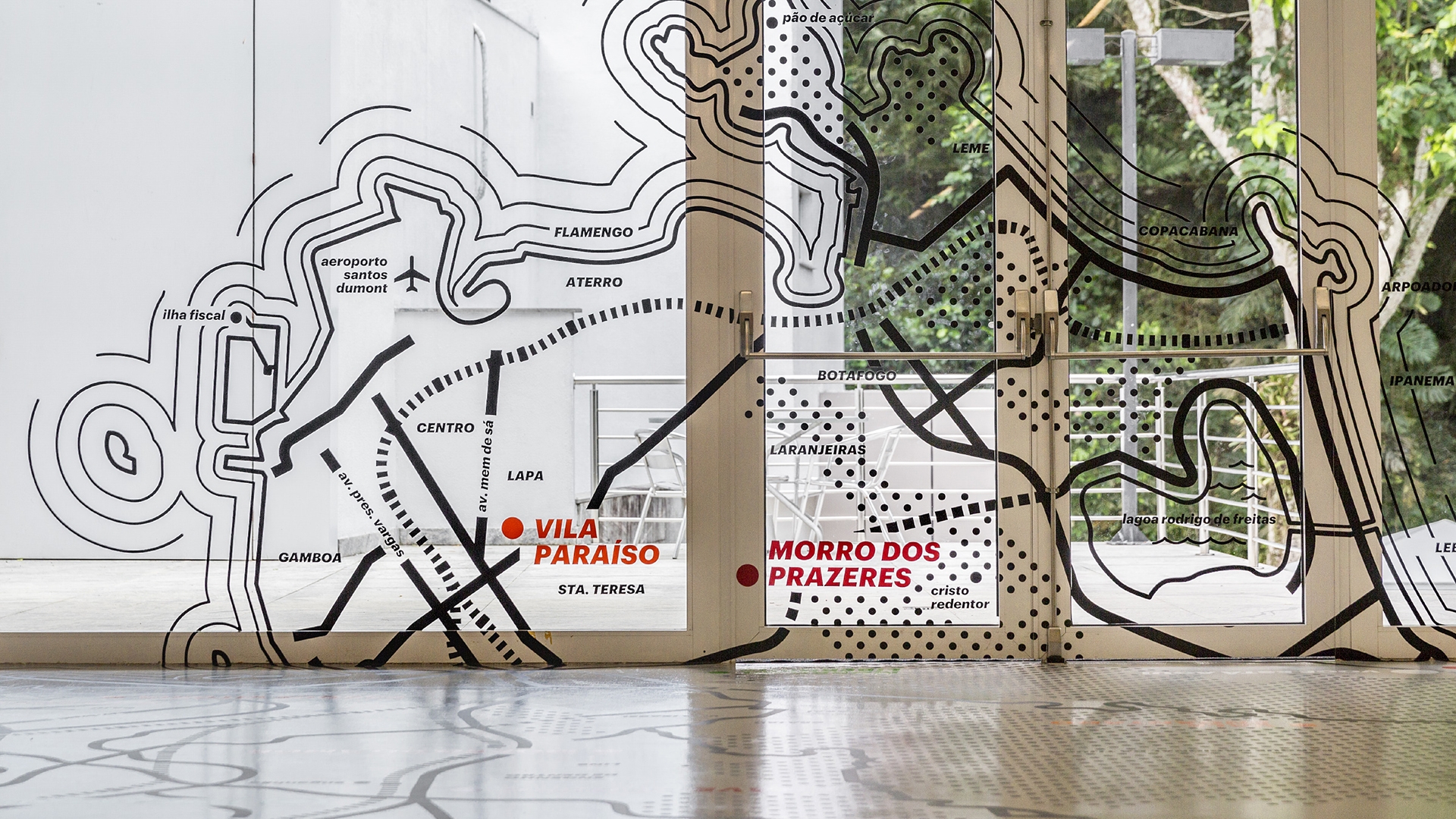 (exhibition photos by leonardo wen)