masp, 2020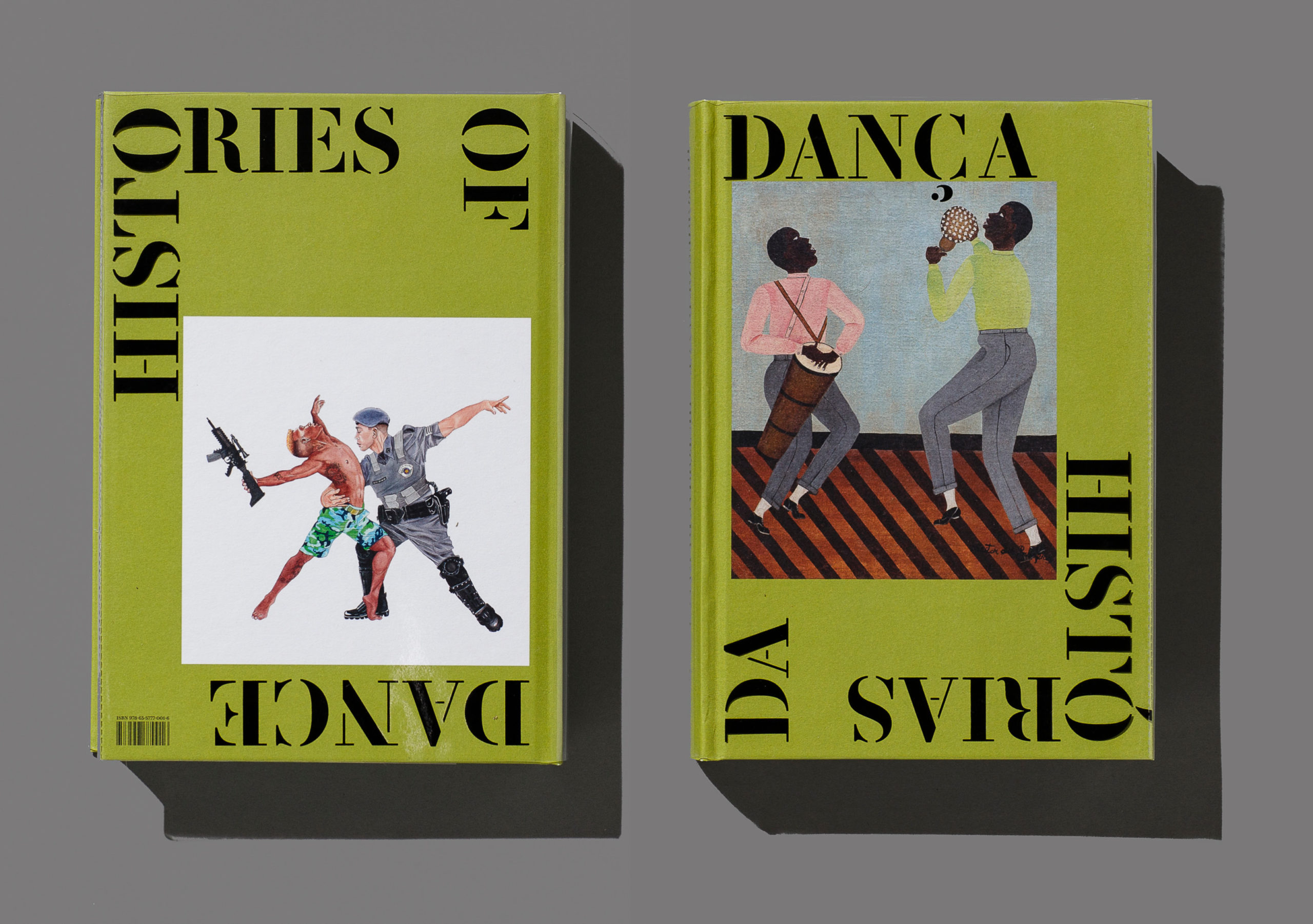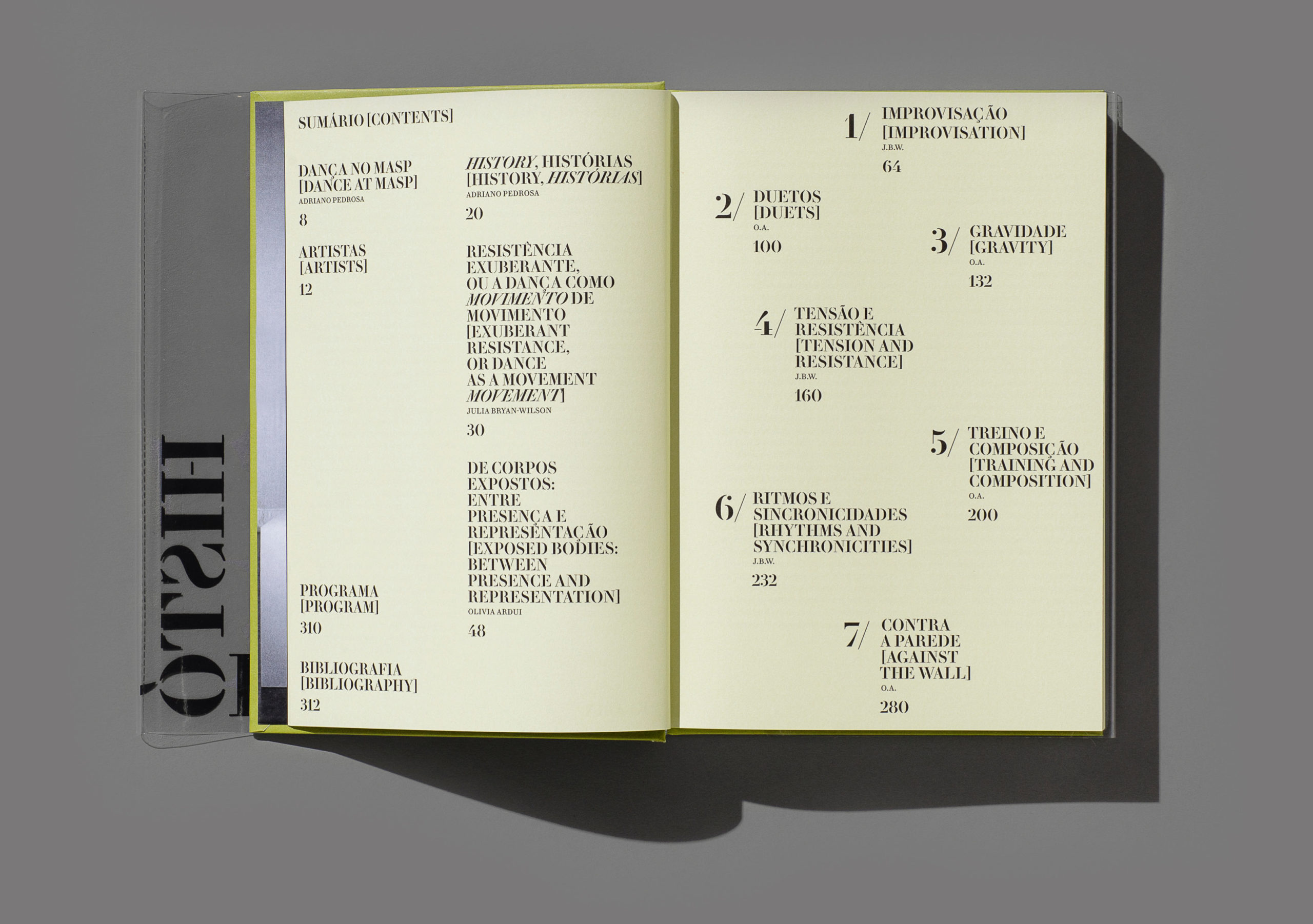 cover and interior graphic design for the book-catalogue, edited by curators adriano pedrosa, julia bryan-wilson and olivia ardui, reflecting on the politics of the body in motion through more than 250 works by 160 artists, choreographers and performers from different periods, geographies and typologies.
'improvisation', 'tension', 'resistance', 'composition' and 'rhythm' are ideas that guided the organization of this set of works and, consequently, served as the theme for the catalogue's graphic design. with the desire to bring dynamism to what is static by nature, the pages of the publication were understood as a kind of 'stage', in which the content could articulate and move.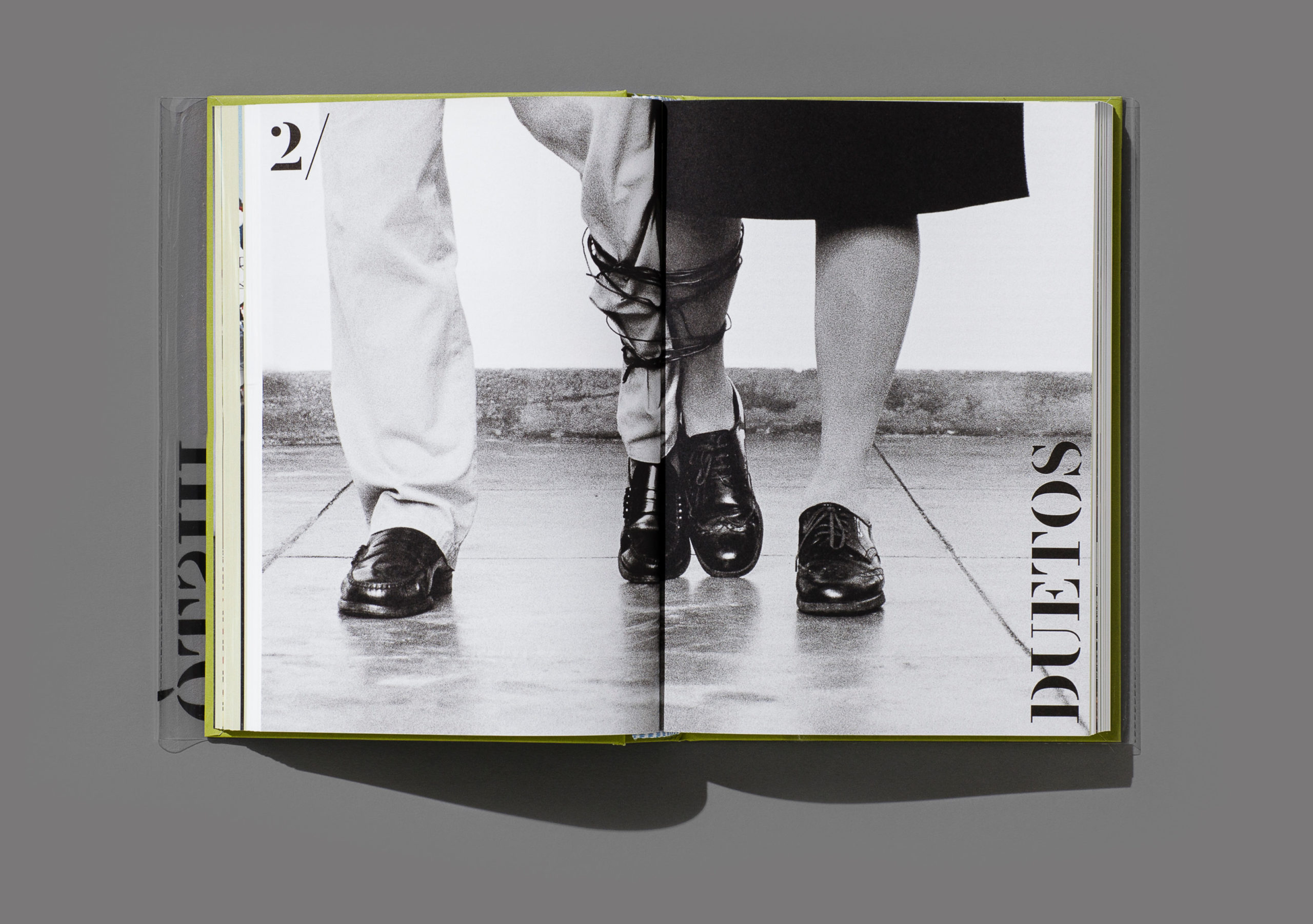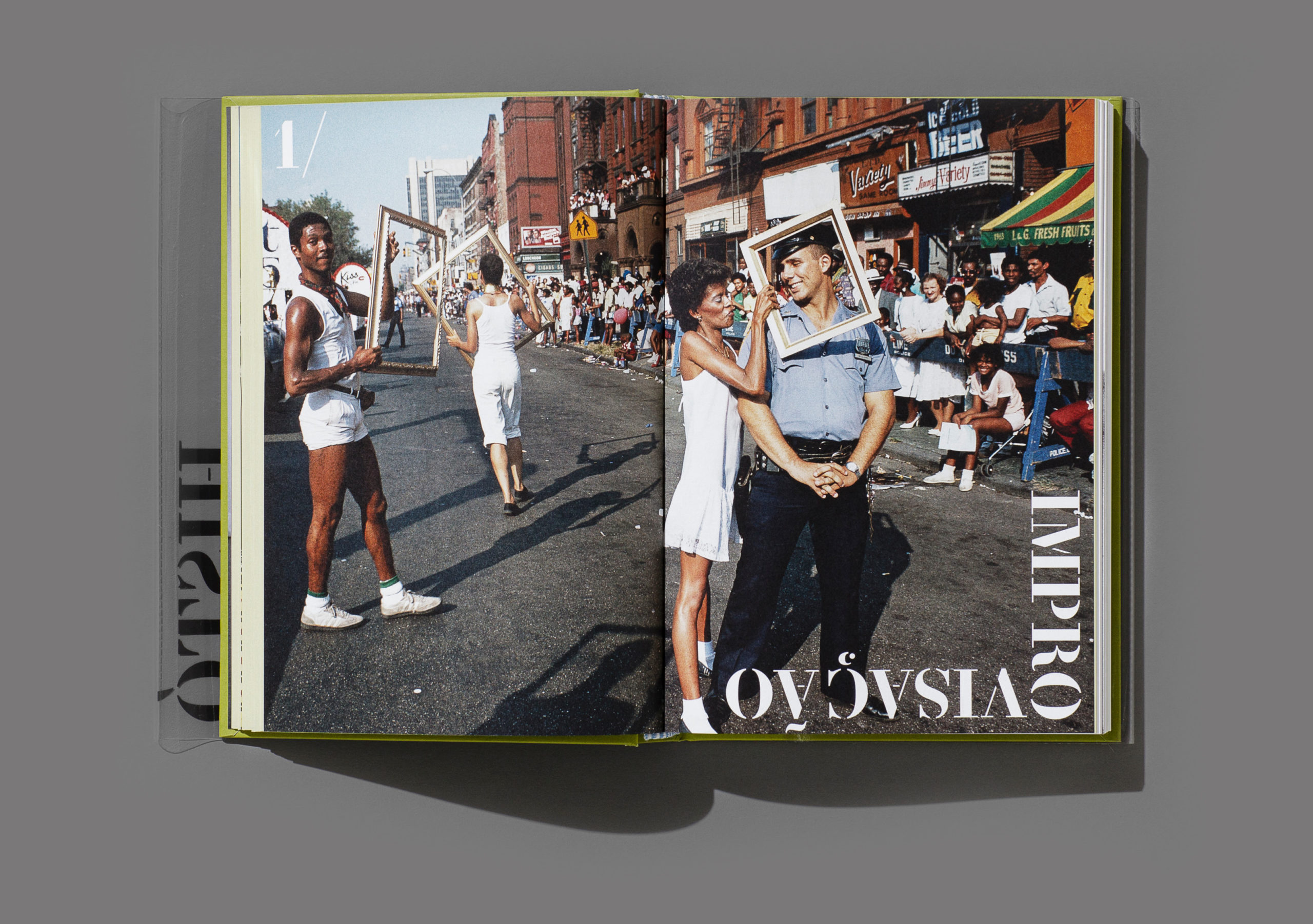 without rigid compositional principles, each page had its own layout. minimal margins constrained the field on which texts and images were placed. the typography in the titles reinforced this visual dynamic – its characters were formed by independent parts that exposed encounters and articulations.
the same search for composition and movement was revealed on the publication's dust jacket – a transparent sheet that can be rotated to present the name of the catalogue in portuguese or english.