vermelho gallery, 2018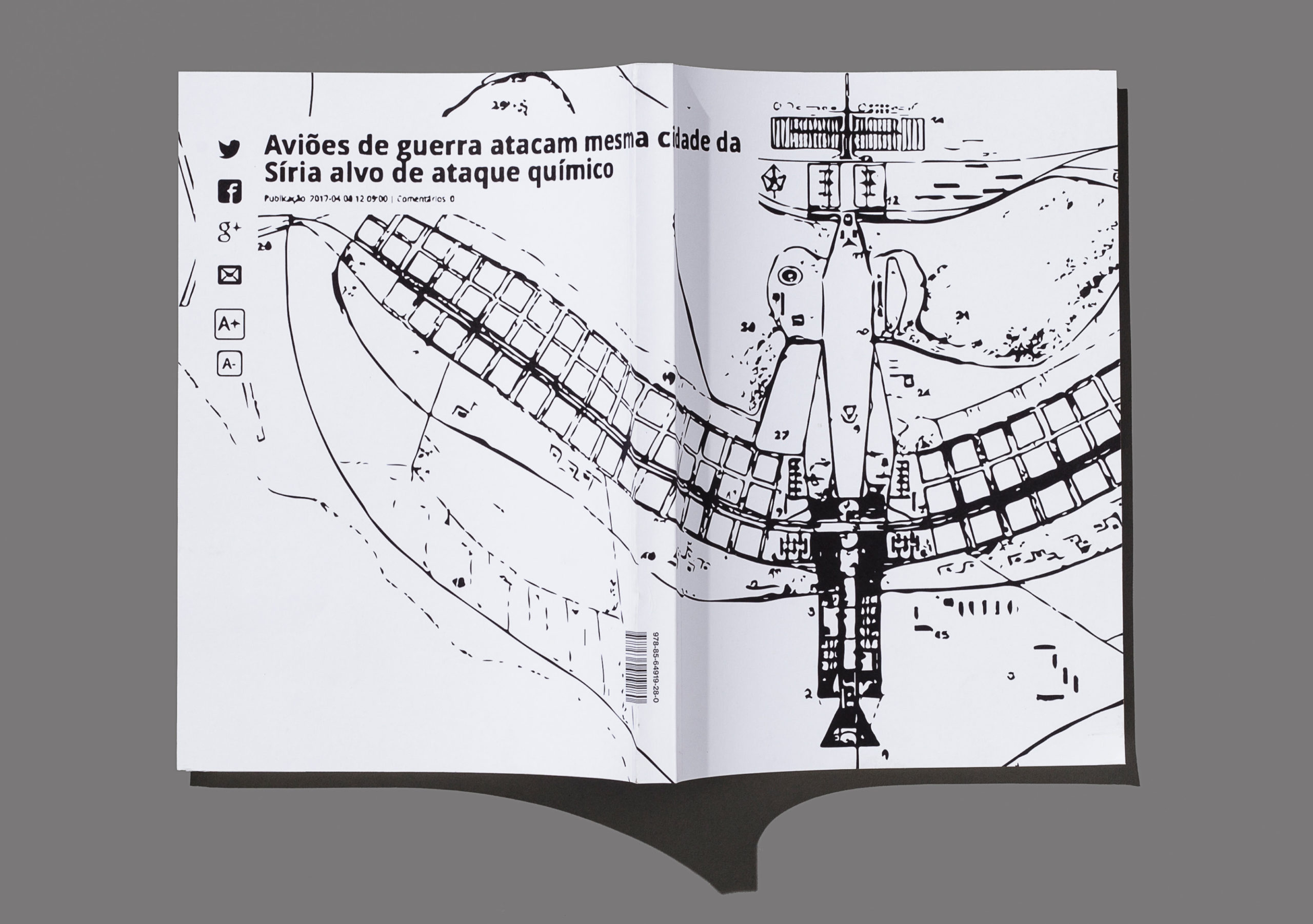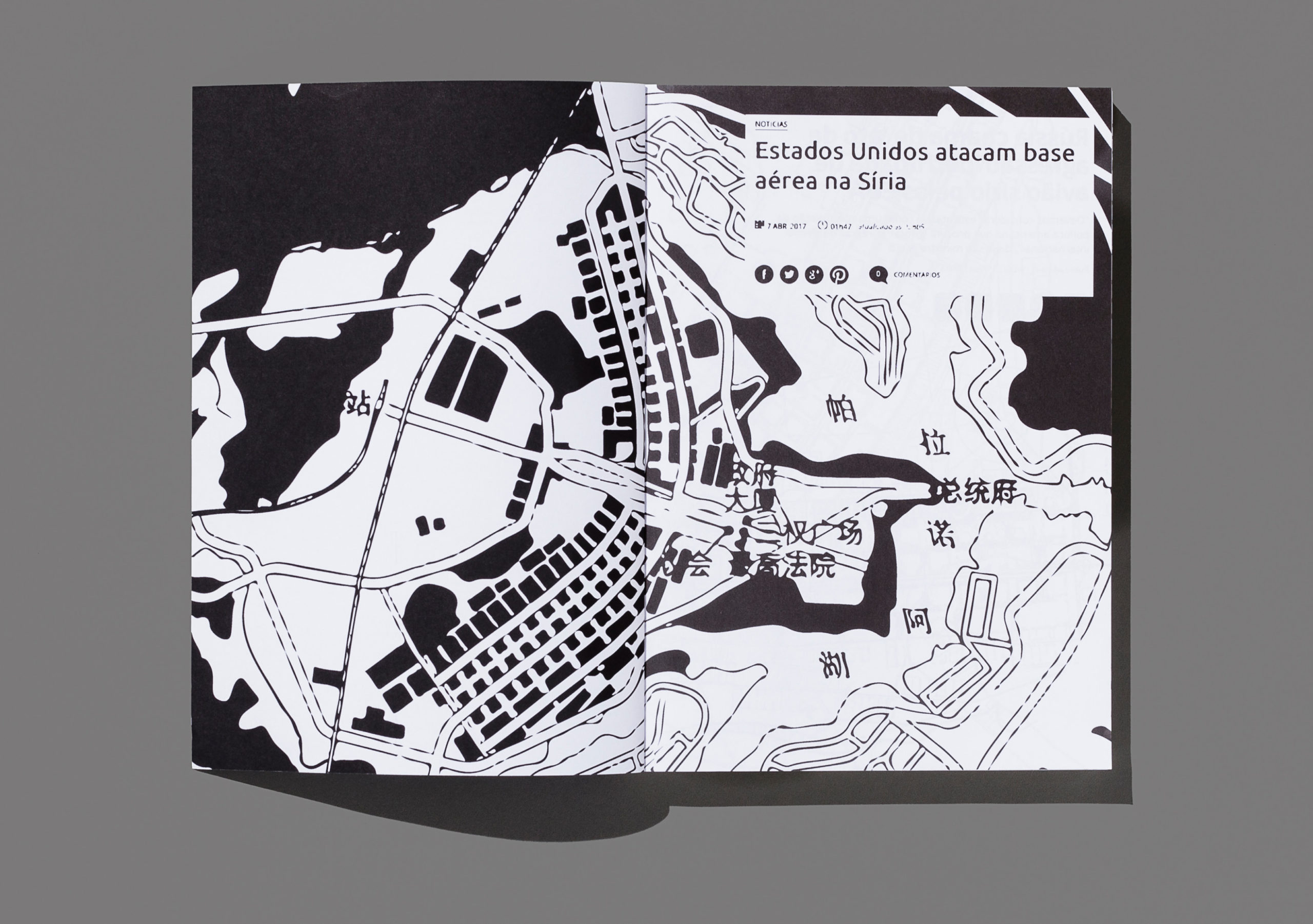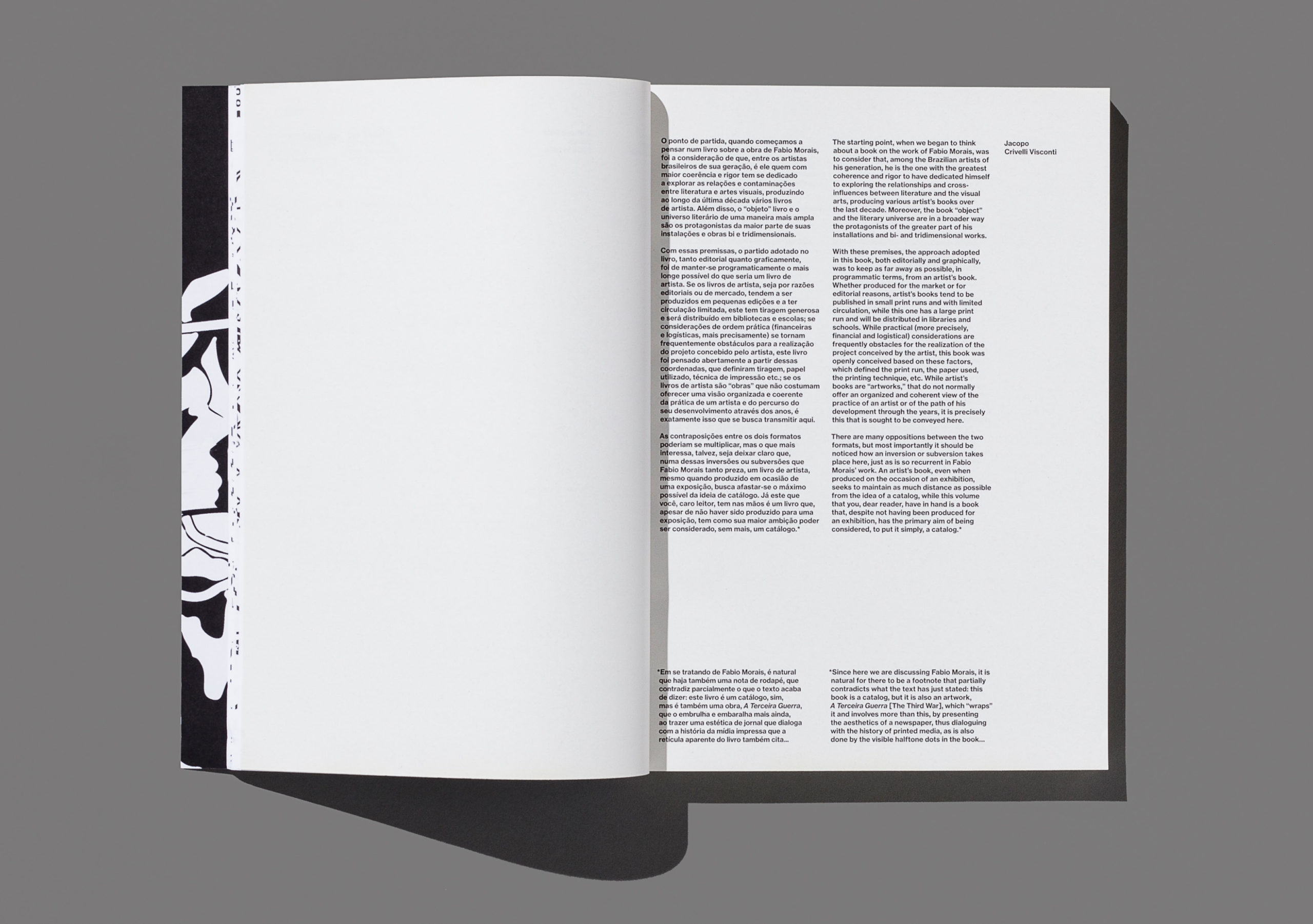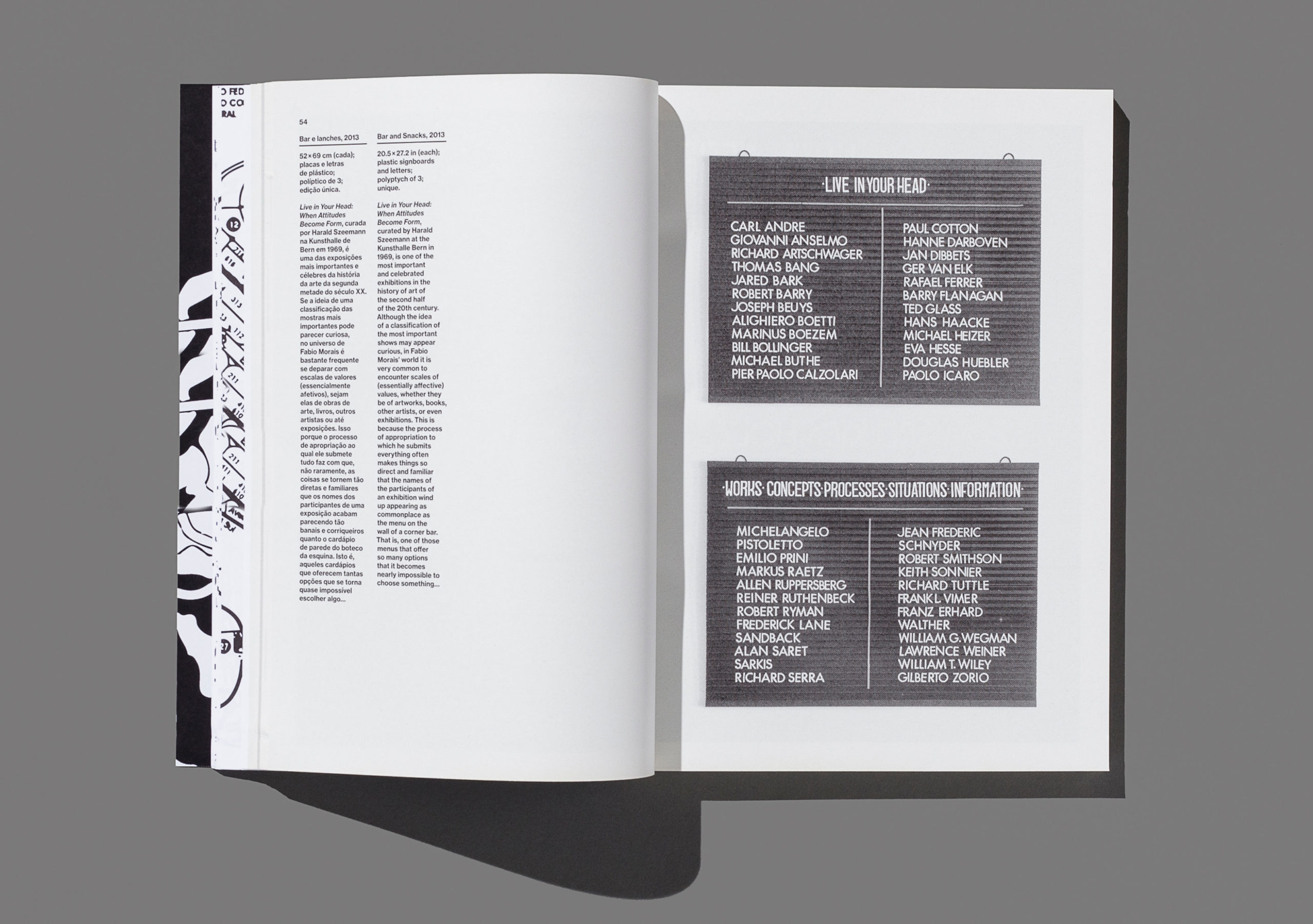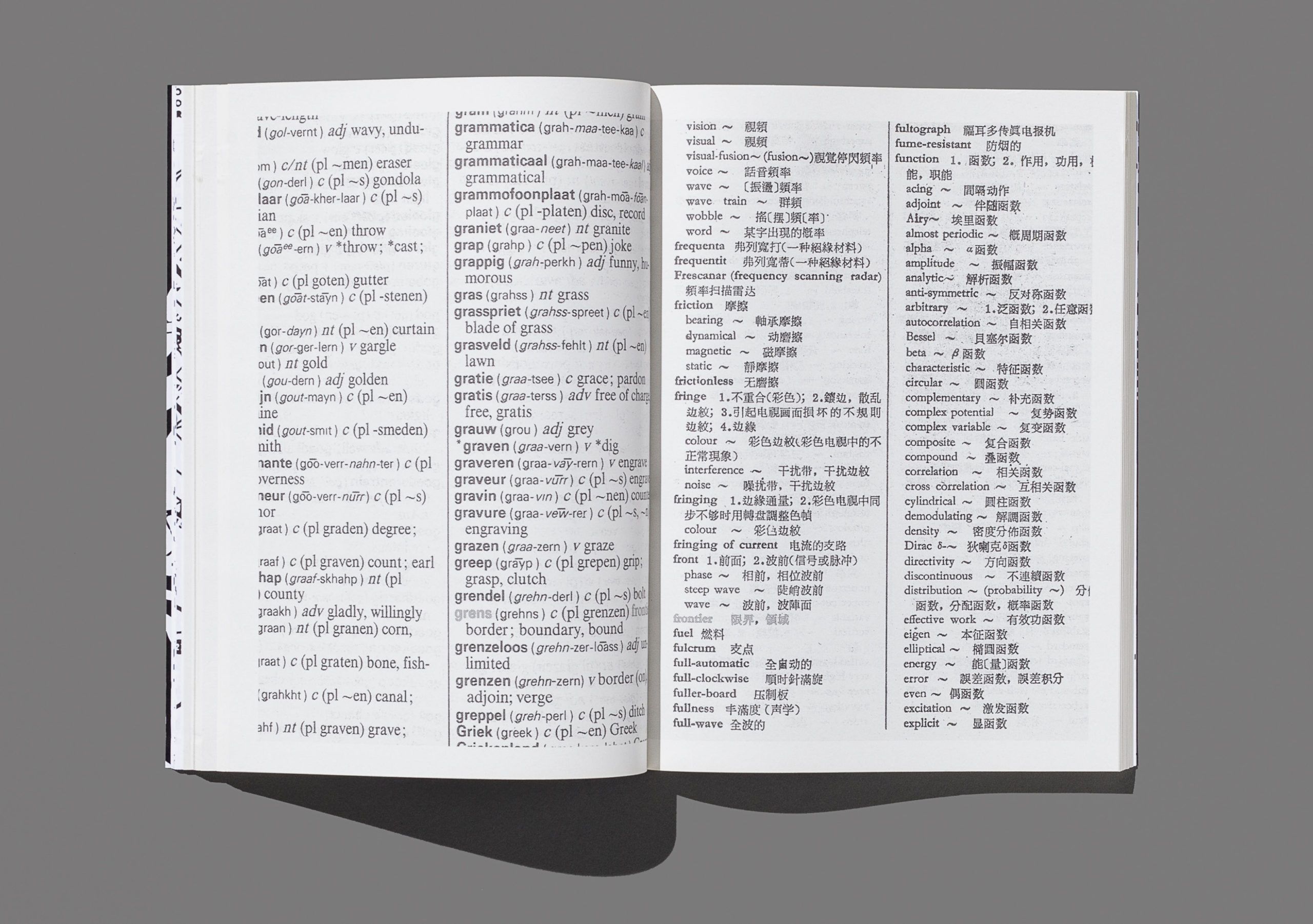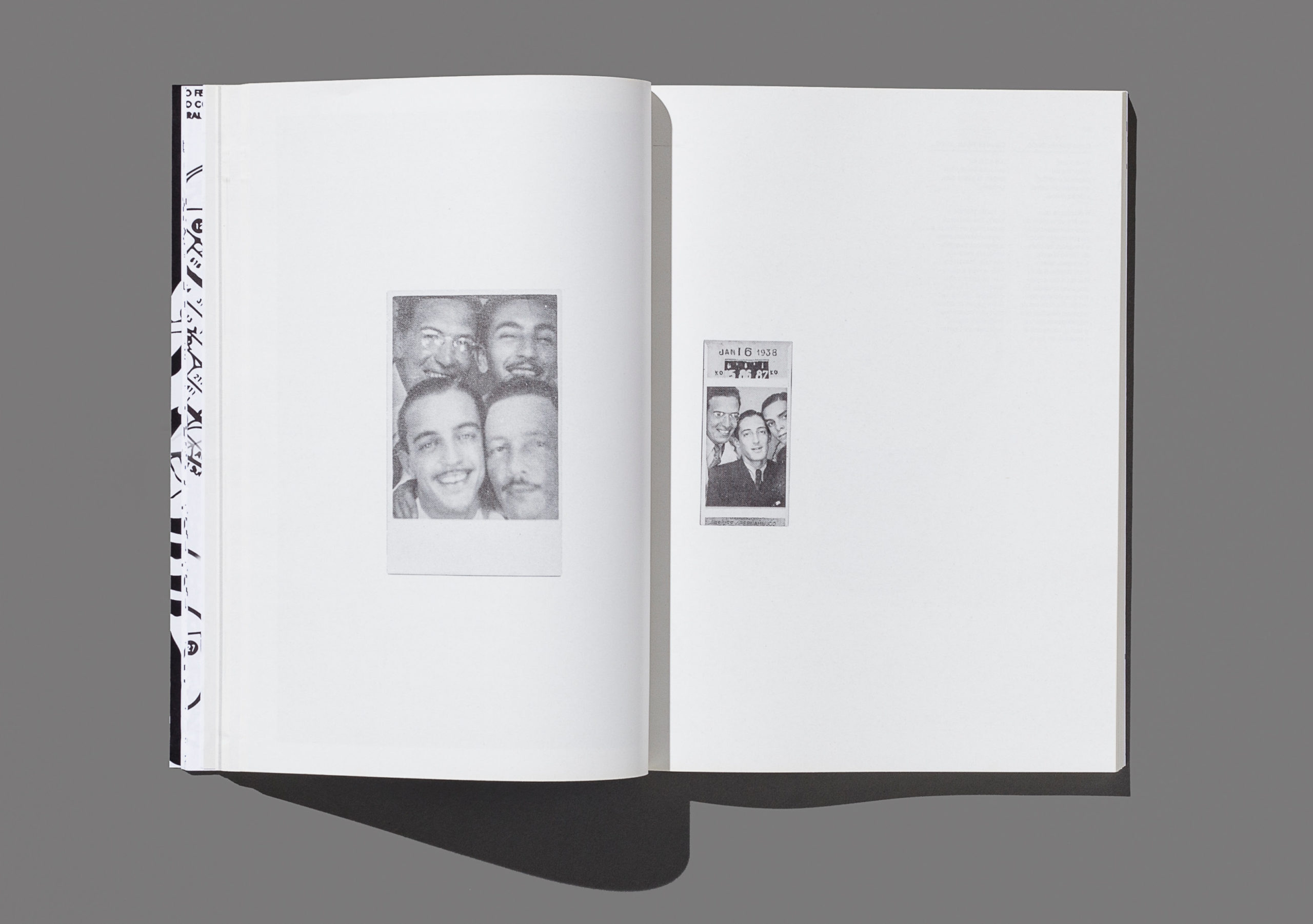 books, newspapers, magazines, dictionaries, guides, albums, catalogs, atlases, pamphlets, calendars, postcards and posters are, repeatedly, the raw material for fabio morais' work. they have in common their origin in the printing industry — which informs, as well as the literary and textual universe, the artist's production.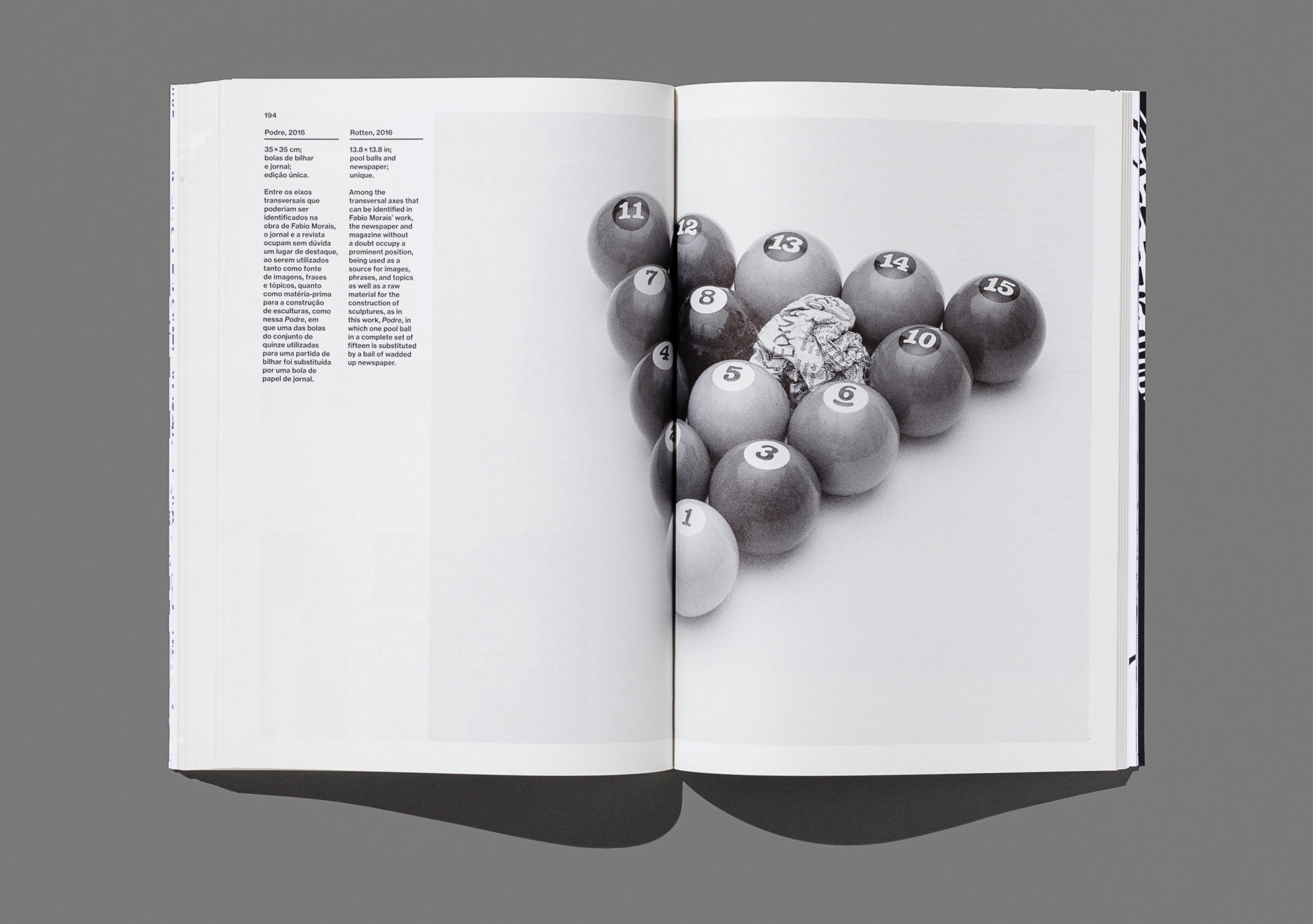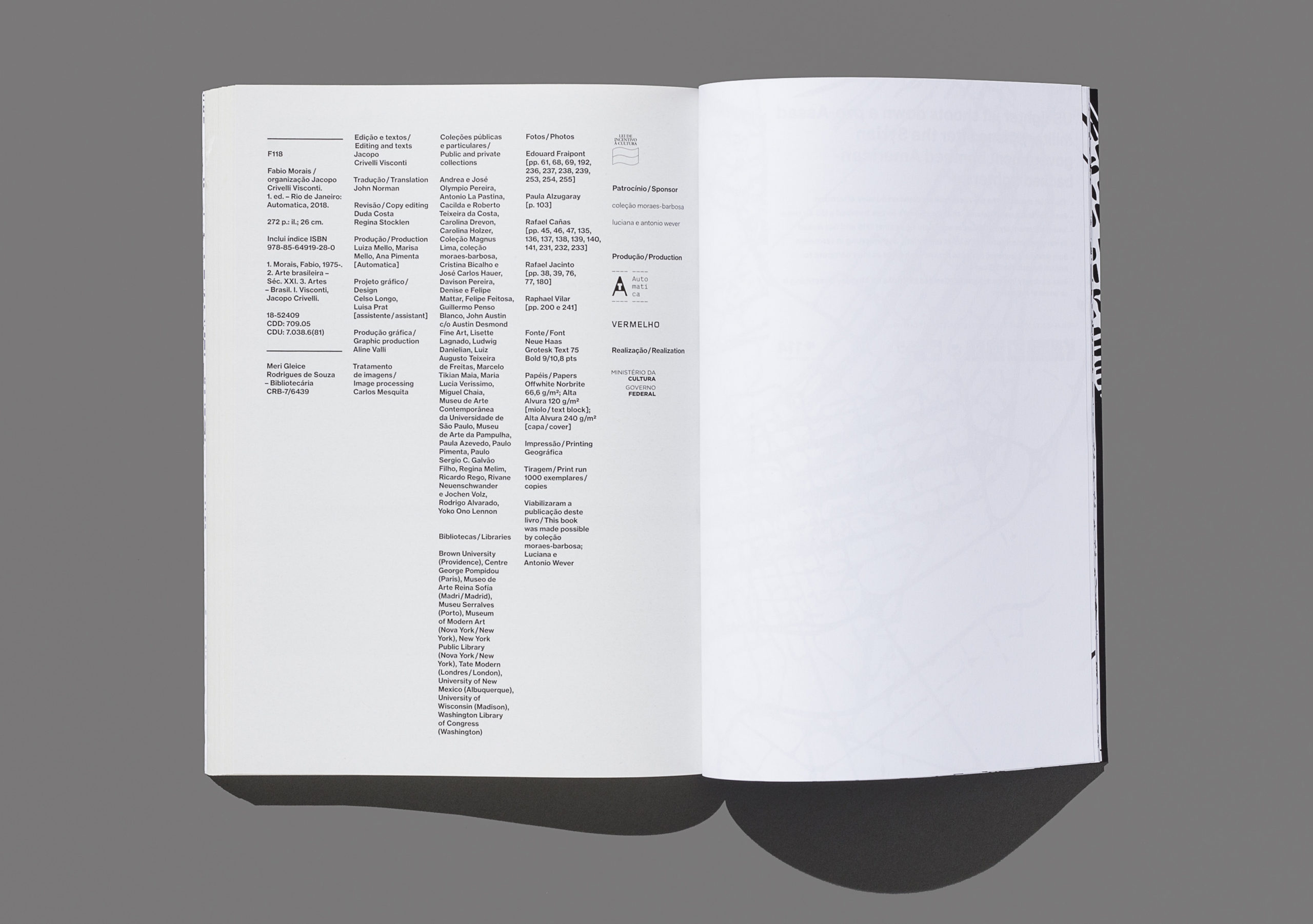 avoiding possible confusions between what is the artist's work and what is not, the texts of this book, a sort of catalogue raisonné organized by jacopo crivelli visconti, are written, from beginning to end, in a single body and weight of the neue haas grotesk font. taking advantage of the budgetary constraints of the project, it was decided for the brochure finishing and monochrome, offset printing, on newsprint. the low linescreen applied directly in the engraving of the printing plates makes the individual dots visible in the black and white halftone grid composing the images of the artworks shown — thus revealing how things are made in the large-scale image reproduction process.