sesc pompeia, 2019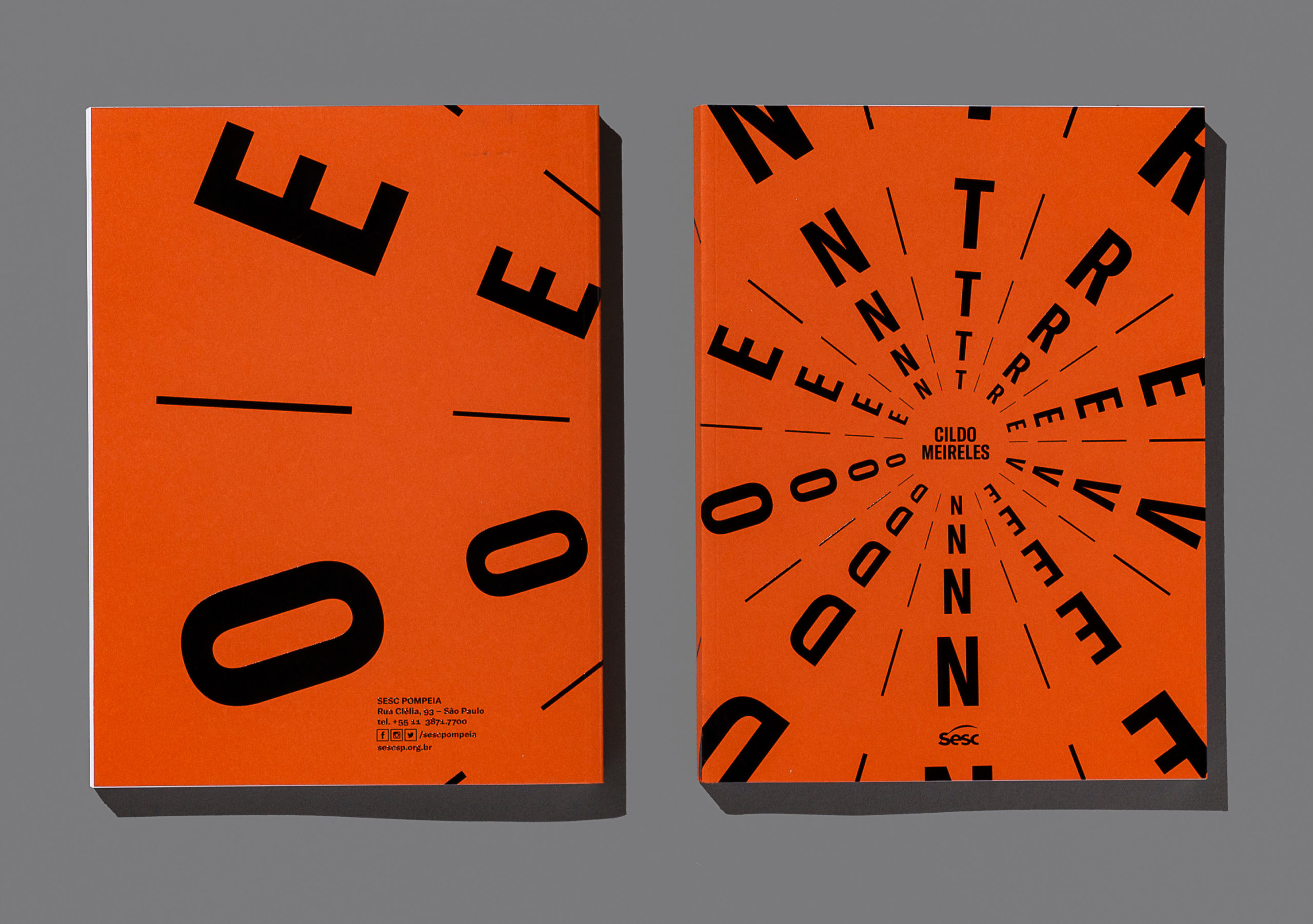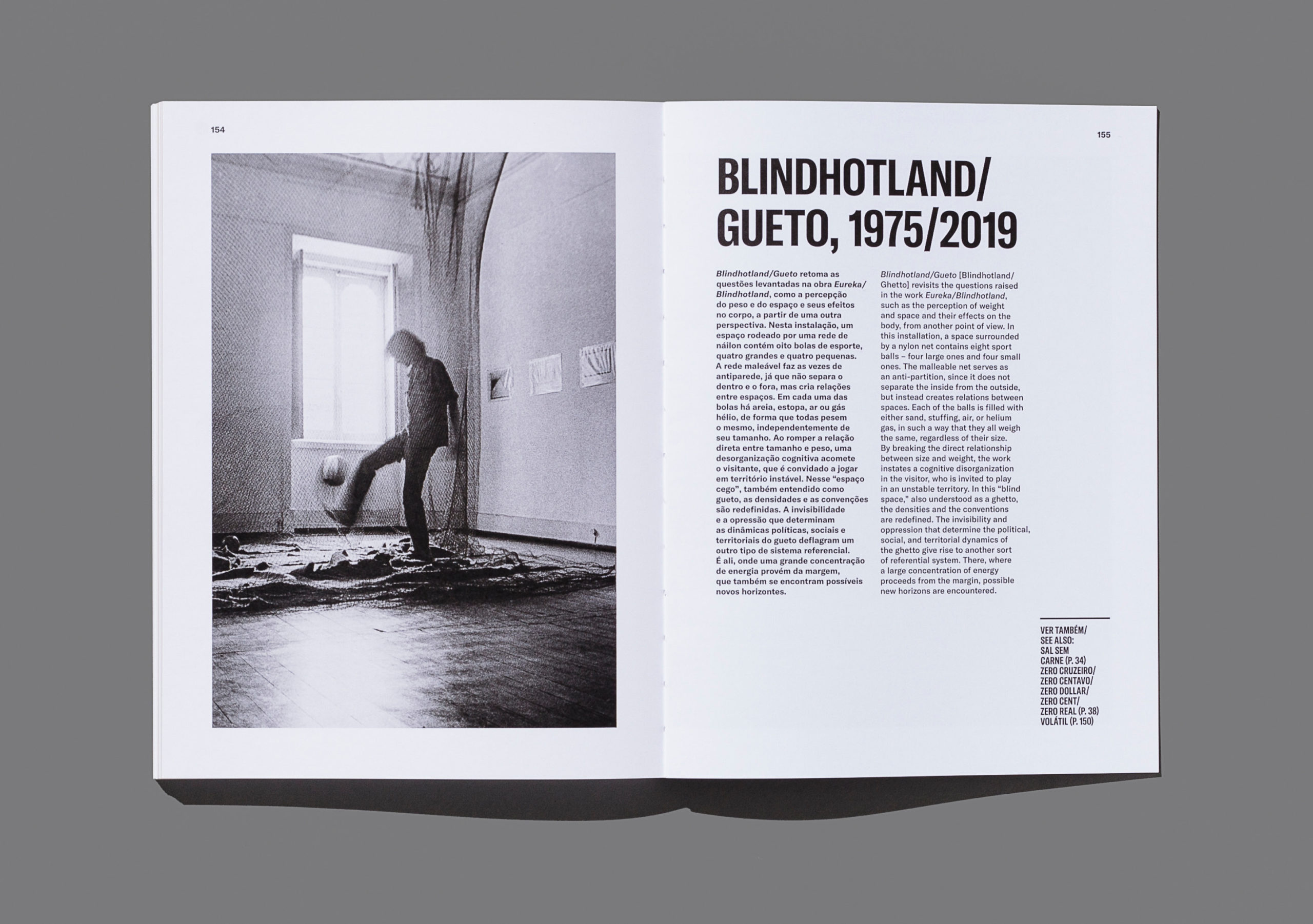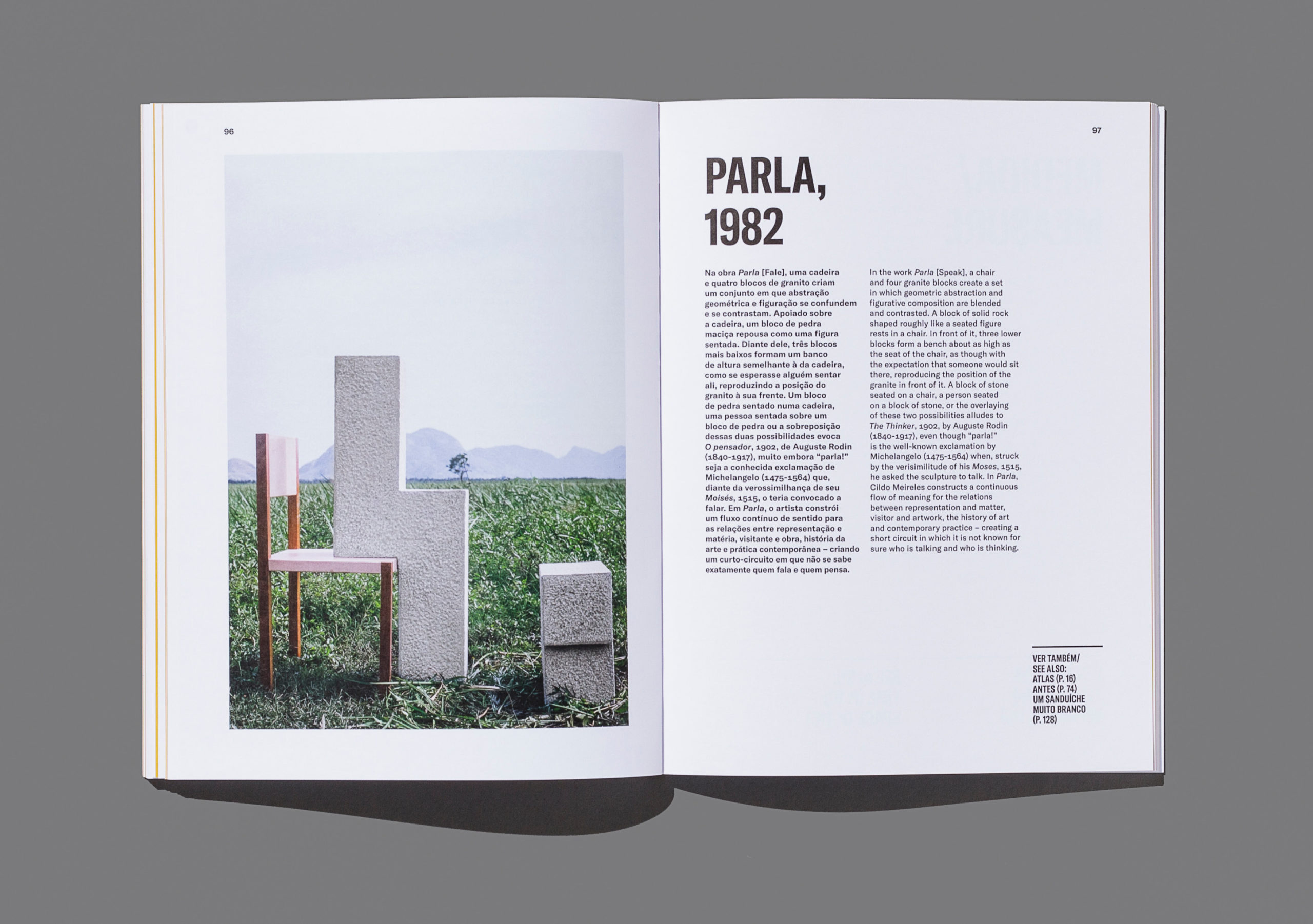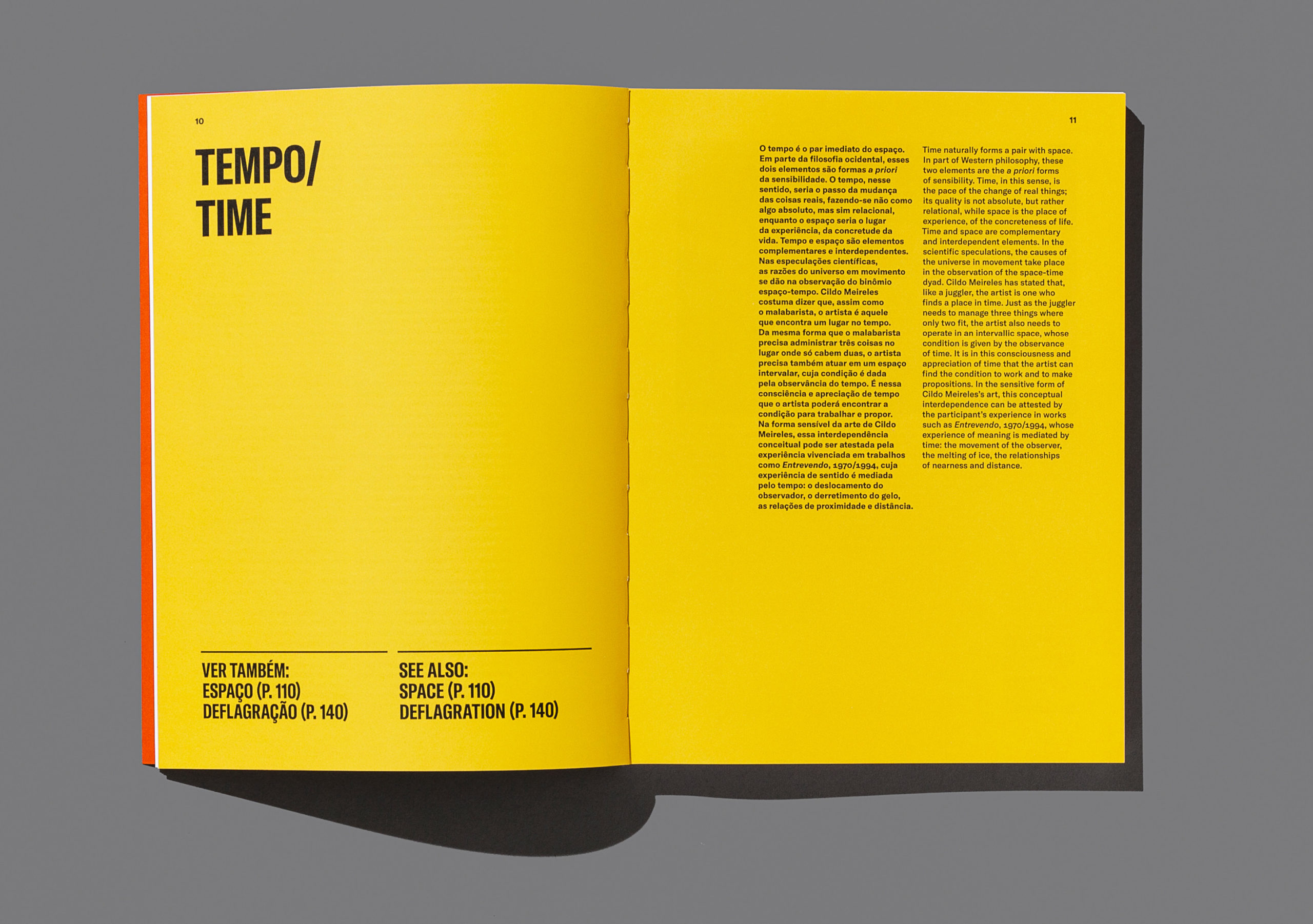 curated by julia rebouças and diego matos, the exhibition 'entrever [glimpsing]', held at sesc pompeia, presents an expansive survey of cildo meireles' work. with a strong conceptual sense, the artist's works instigate reflections, when they do not demand direct action from the observer — requesting passive contemplation to be abandoned.
in the artwork that lends its title to the exhibition, the visitors, with two ice stones in their mouths, one salty and one sweet, are invited into a wooden tunnel that heads to a huge fan blowing hot air. in the words of the curators, 'the body moves from light to dark, from cold to warm. the mouth experiences salty and sweet, and a passing from solid to liquid. in this series of oppositions, the vision gives way to a reality that is blind, but gustatory, thermal, and oral'.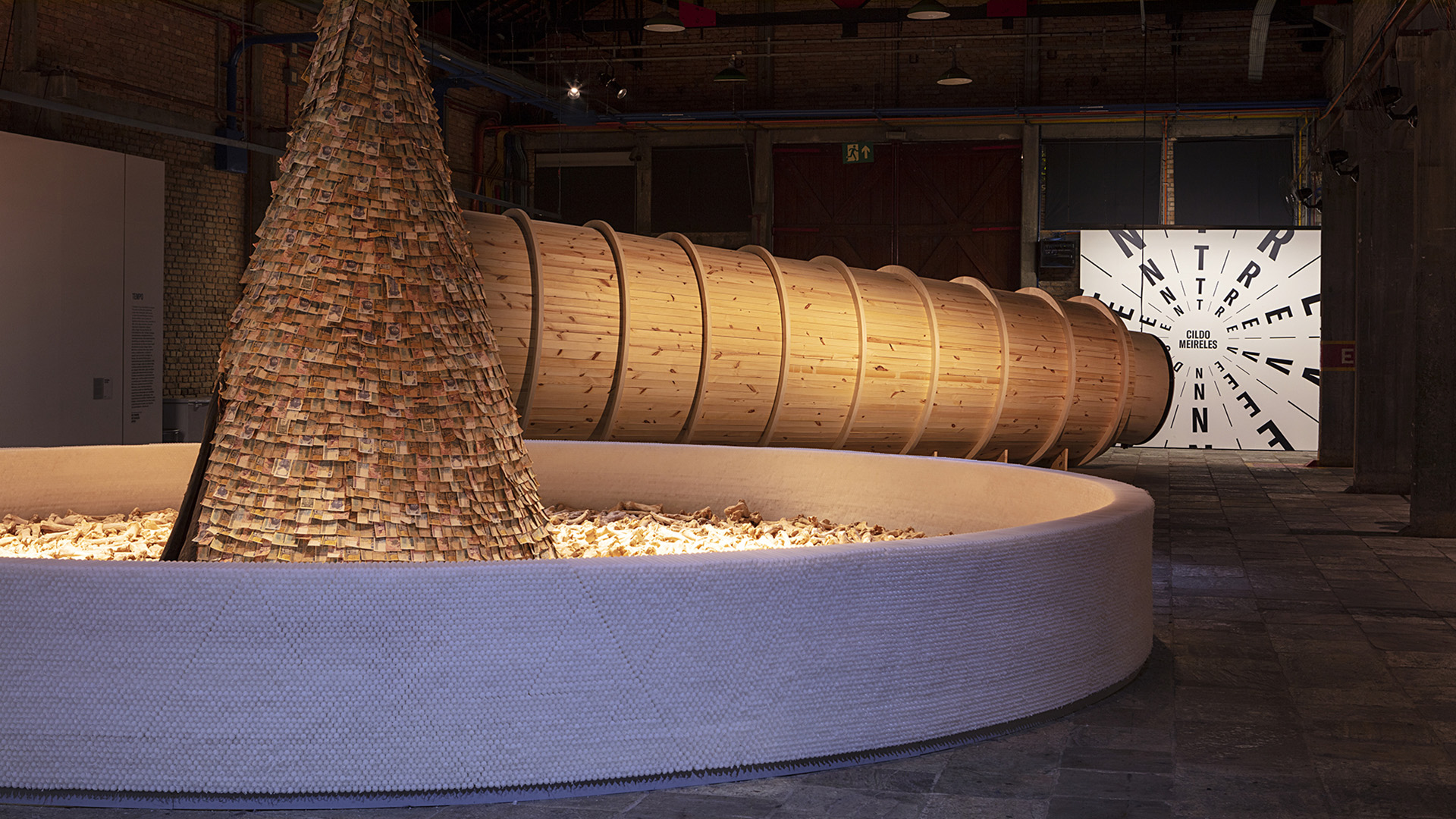 the logo and visual identity of the exhibition follow this experience. through a compelling image, we created the strange perception of an elusive vanishing point.
in the catalogue, with a circulation of fifty thousand copies and distributed free of charge to visitors, each artwork is accompanied by a text from the curators. there is also a glossary, in yellow pages, which gathers key themes for the understanding of his work.

(exhibition design by álvaro razuk and exhibition photos by everton ballardin