companhia das letras, 2020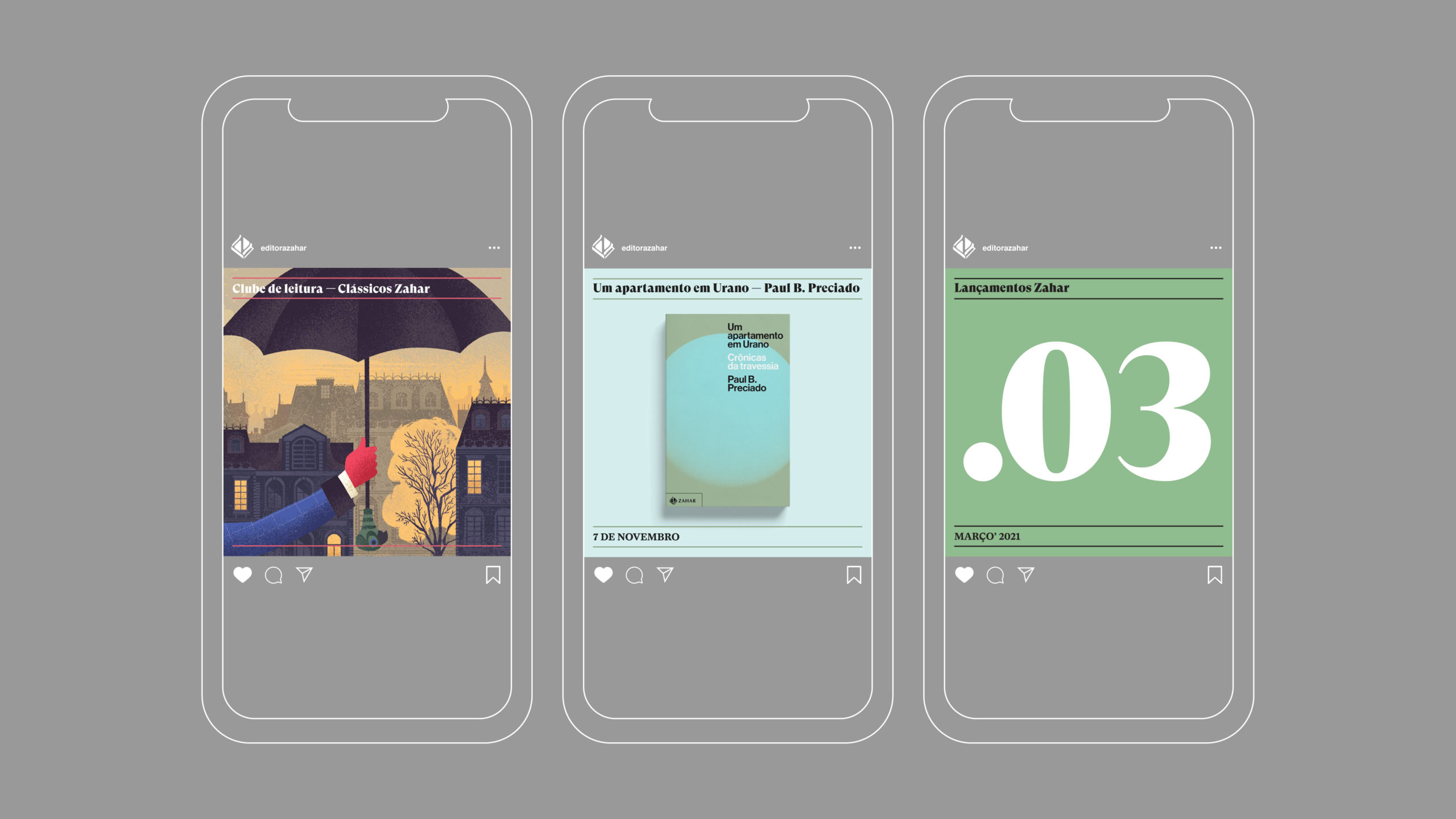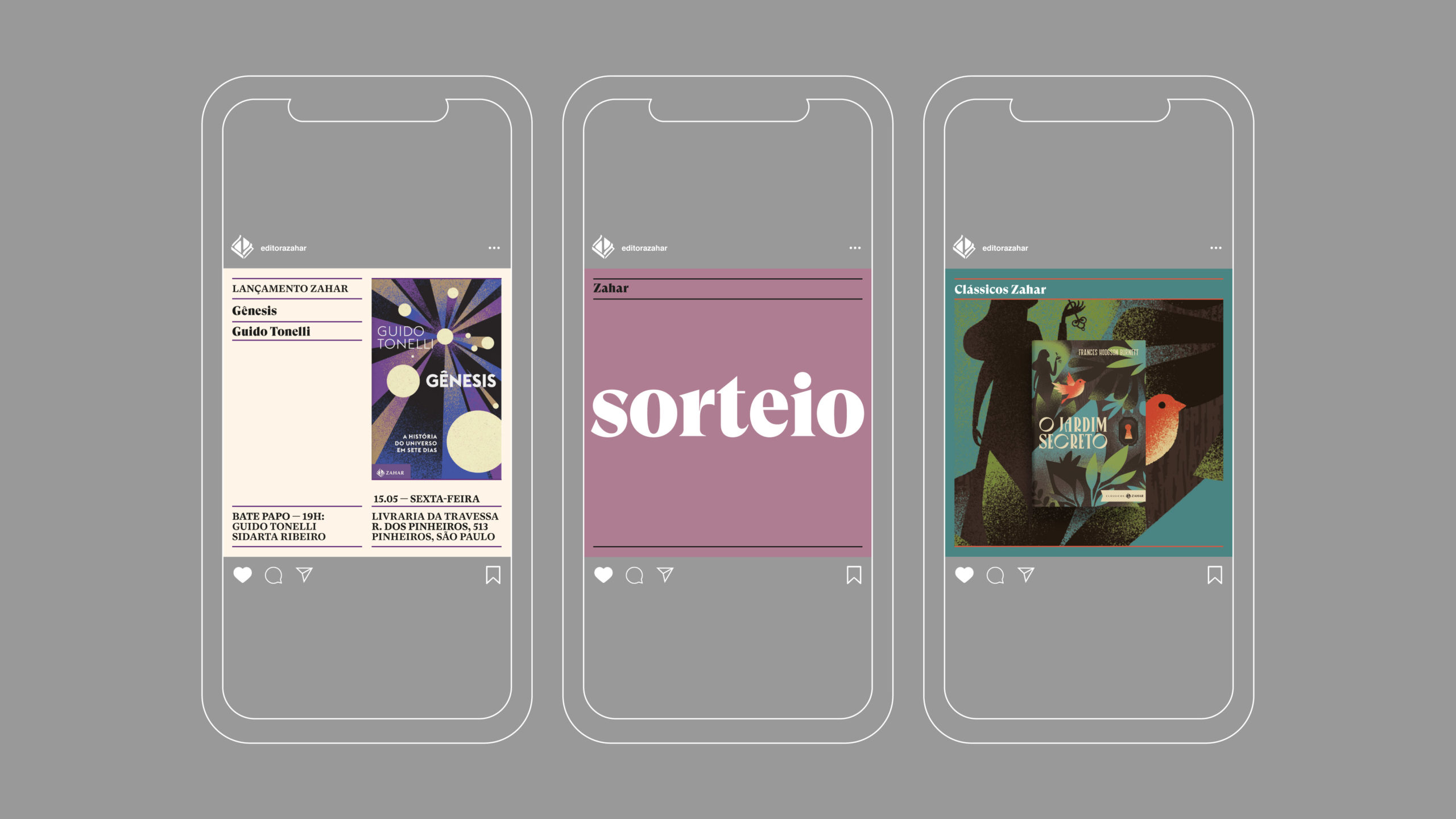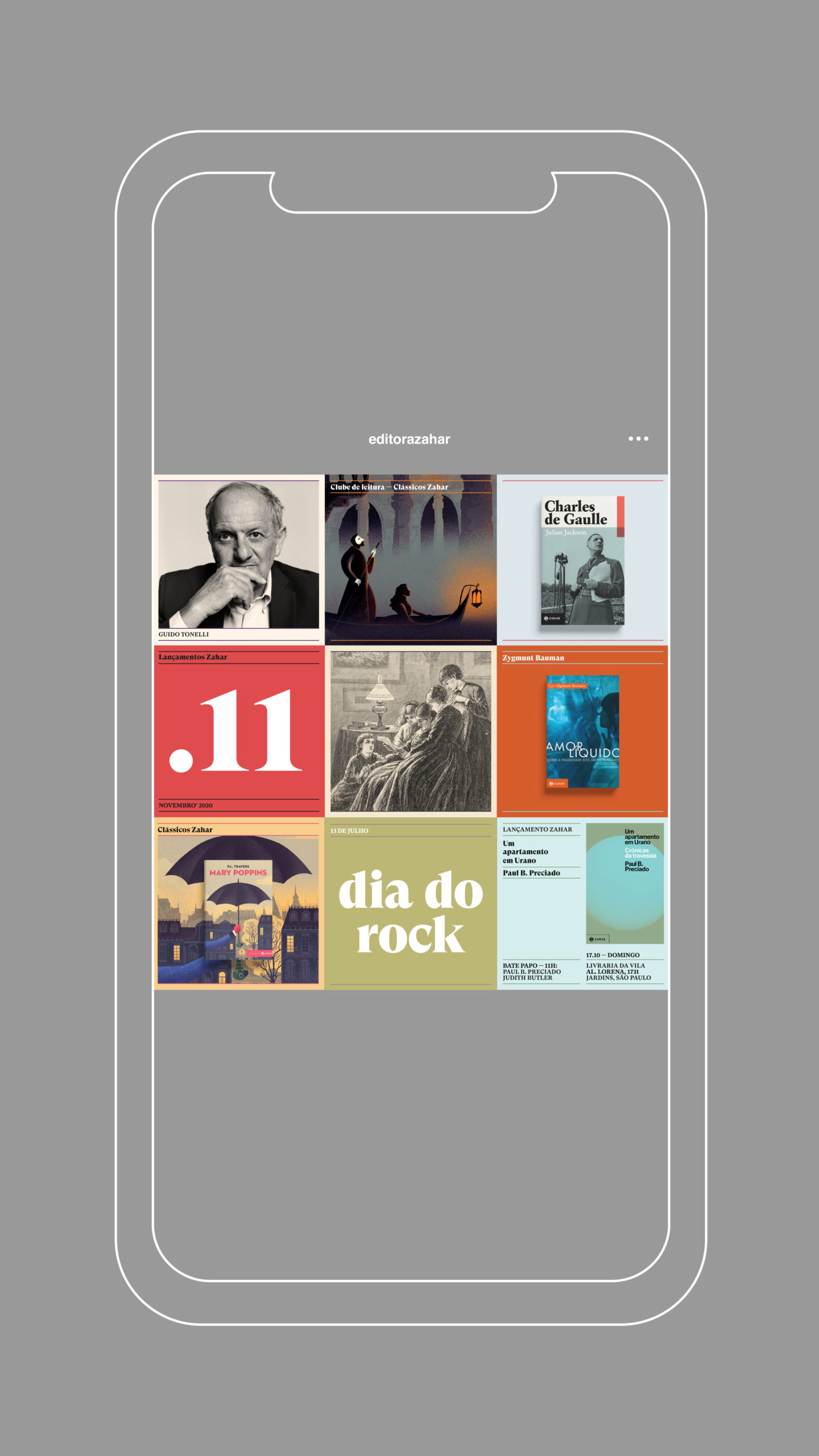 in 2019, zahar publishing house became part of the company companhia das letras. blending its pioneering legacy in the publication of humanities and social sciences books in brazil, since the end of the 1950s, with the current and future context, we created the visuality for the imprint social networks, nowadays with about 200 thousand followers.
relying on a strong typography and chromatic palette, we organized the communication of the imprint in several categories and templates – from the releases of the month to excerpts from books and authors' biographies.