moreira salles institute, 2017-2019
j. carlos is of one of the most powerful visual chroniclers in brazil in the 20th century. his production, with more than 50 thousand drawings, includes caricatures, cartoons, typographical alphabets, vignettes and advertising — that is, the entire graphic universe of the first brazilian illustrated magazines.
curated by cássio loredano, julia kovensky and paulo roberto pires, the show was presented in rio de janeiro (2017) and são paulo (2019), bringing to the public decisive moments of this long production through 300 original drawings.
in addition to the visual identity, marked by a stencil typography, we designed the signage of the exhibition in its two iterations and the complete graphic design of the catalogue — 208 large format pages (235 × 300 mm) with drawings, essays and the artist's chronology.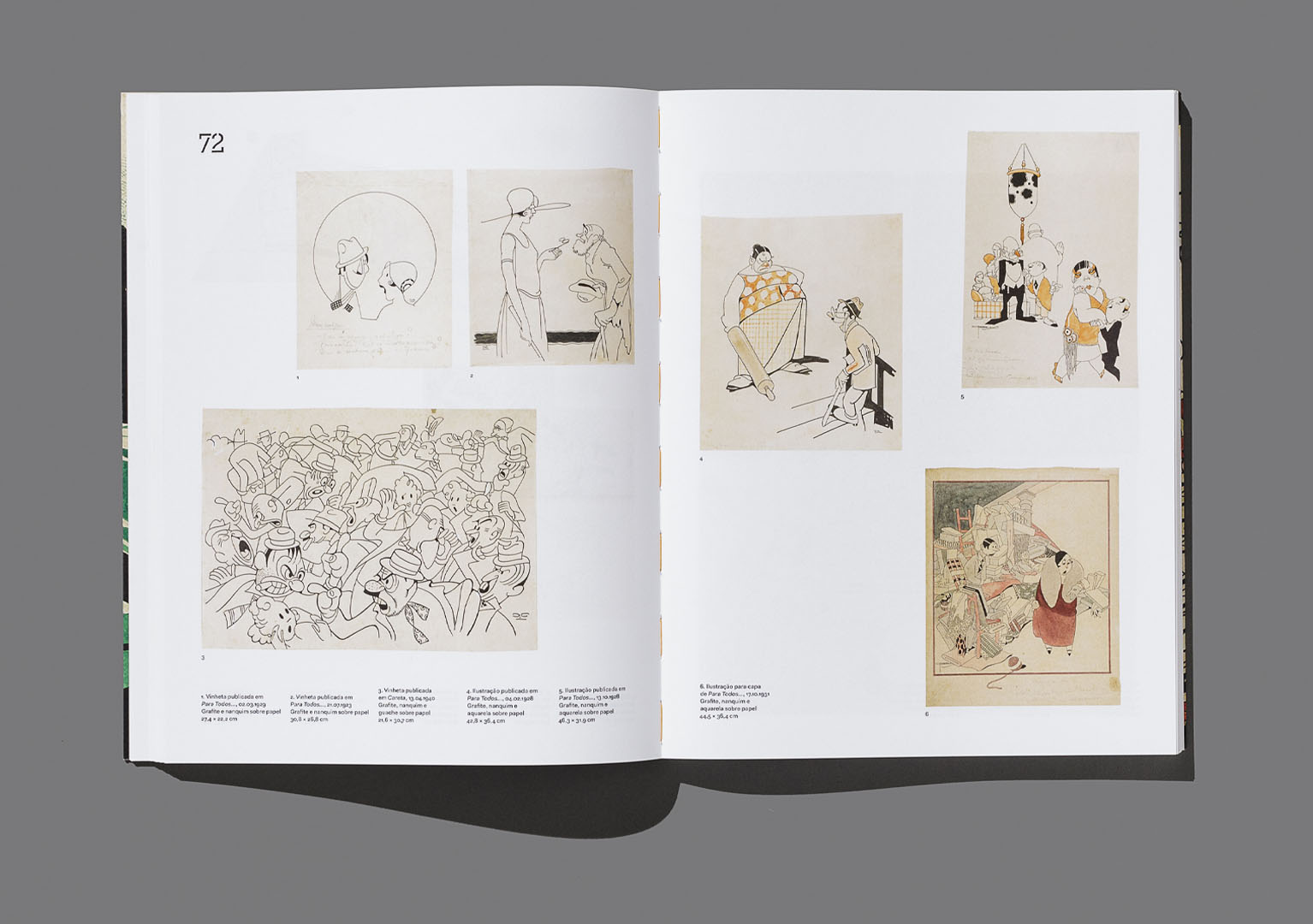 (exhibition design by ana paula pontes)