funarte, 2013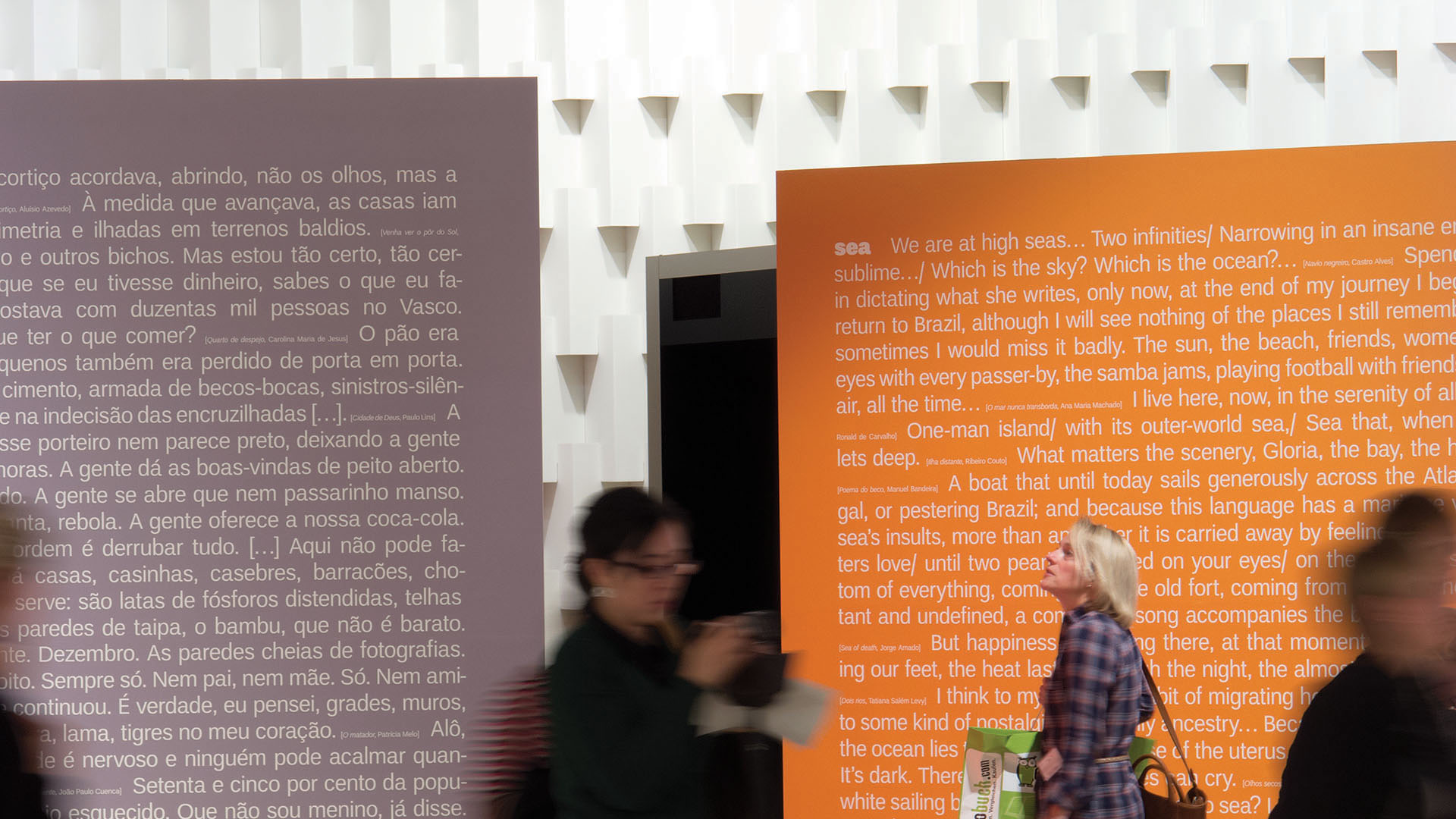 visual identity and environmental graphics of brazil's participation as guest of honour at the frankfurt book fair — the largest book fair in the world, both by number of publishers represented as well as visitors.
with scenography by daniela thomas and felipe tassara, the brazil pavilion was entirely made of paper, in an ode to the printed book and its history. under the motto 'a country full of voices', our cultural plurality was translated into a kaleidoscopic, multicolored image, composed of fragments of the publications of the seventy authors selected to represent brazil.
project published in 'brazil, a celebration of contemporary brazilian culture', phaidon, 2014, and 'room, inside contemporary interiors', phaidon, 2014.