sesc videobrasil, 2013
what is the space for southern hemisphere visual arts on the global stage? what is the space of video in the visual arts? what is the space of the videobrasil festival in the brazilian cultural scene? with these questions in mind, 'space' was key to the construction of the visual identity for the 'southern panoramas' exhibitions and the retrospective of the 30 years of videobrasil.
the video installation brand, signage, catalogs and art direction carry a simple and direct visuality. in dialogue with the space where the festival took place, the signage was applied directly to the architecture of sesc pompeia.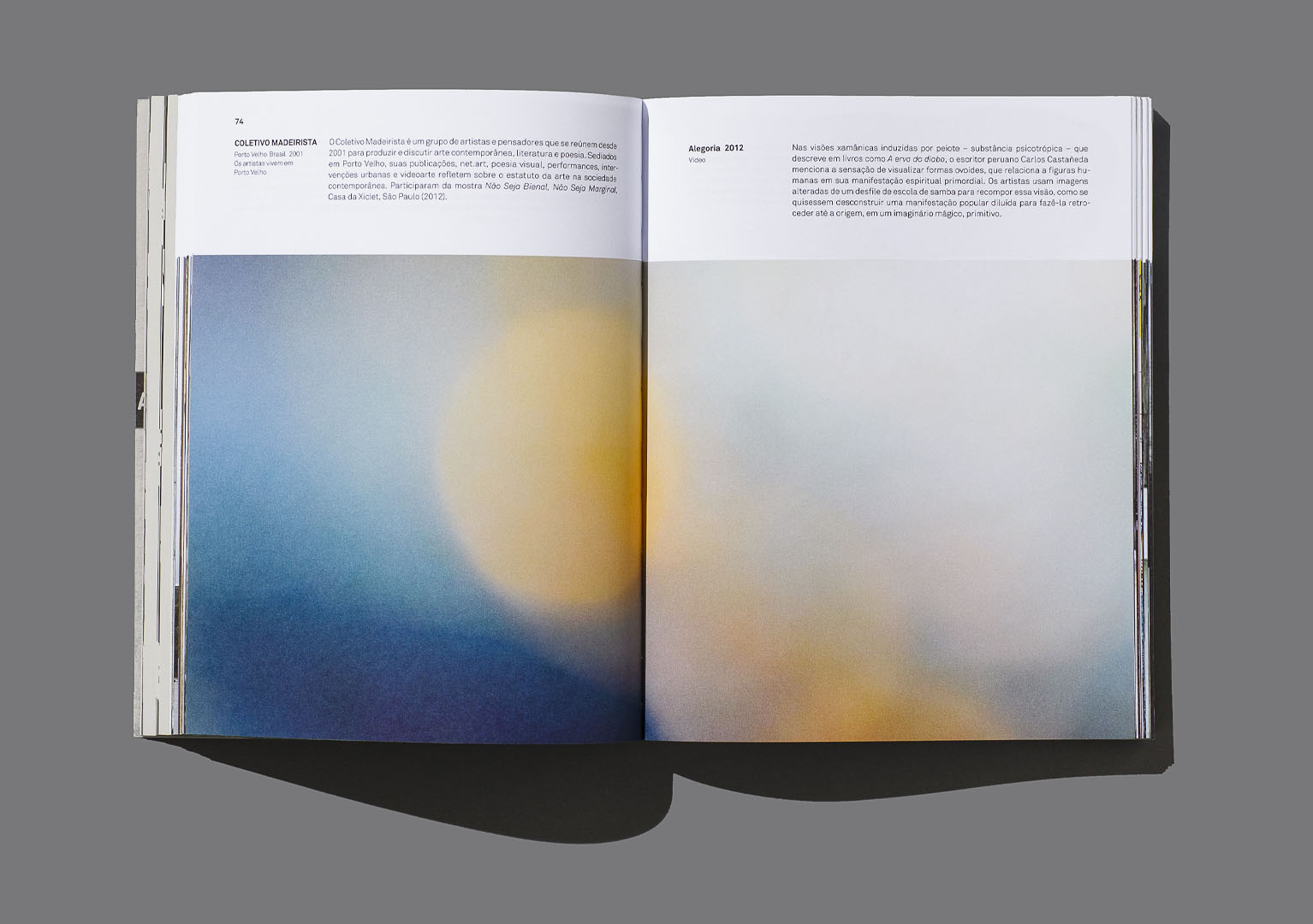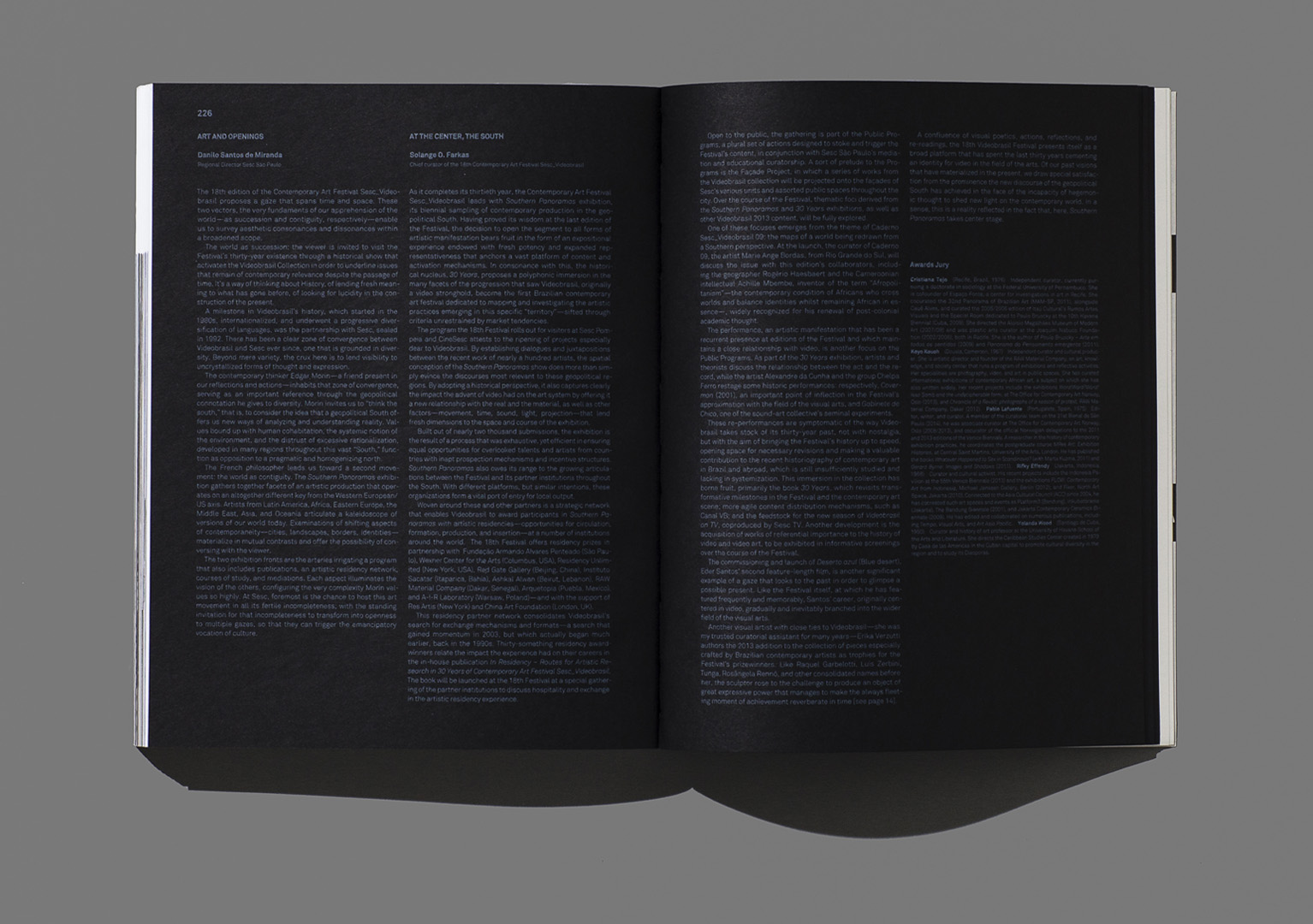 curated by solange farkas; exhibition design by andré vainer; video installation programme by claudio bueno; and exhibition photos by everton ballardin.